Loni Anderson is by far my favorite over actress! Some know her only for her part on WKRP in Cincinatti, however I know her as the glamorous actress in terrible TV films. Loni was such a powerhouse in the 80s she apparently would buy out old films and remake them for television like A Letter To Three Wives and Sorry Wrong Number. Here are a few from my collection…
My Mother's Secret Life is one of her best bad TV films. Loni plays a high class Beverly Hills hooker who inherits a daughter after the father drops dead at the county fair leaving her daughter distraught and loser in the sack race! Loni can't decide whether she wants to be a mother throughout the entire movie and the daughter even gets her to go to the PTA at one point. Her daughter is played by of all people Amanda Wyss… You know Tina from A Nightmare on Elm Street!
Amanda was at a horror convention near me and I'll never forgive myself for not meeting her and getting her to autograph my VHS of My Mother's Secret Life!
Angel or Devil is a made for TV remake of Leave Her To Heaven. And boy is it a howler! She drowns Patrick Duffy's crippled son(played by Neil Patrick Harris) by pulling him under when he's drowning! It has to be seen to be believed! If you can find it on VHS don't hesitate you will not be disappointed!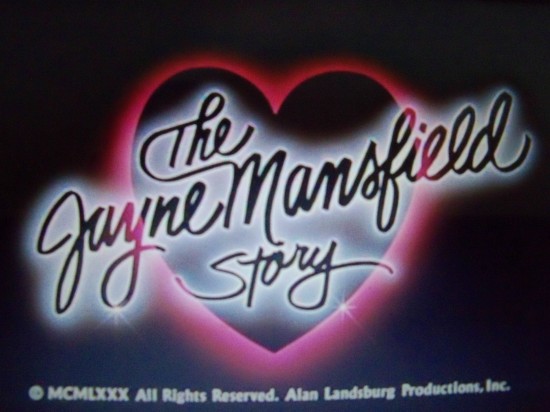 My obvious favorite would be The Jayne Mansfield Story…. Yes it wouldn't be a post by me without some refference to my soul mother Jayne Mansfield. This film isn't at all accurate in the least, but it's camper than a row of tents. And not to mention the costumes are amazing! And watching Arnold Schwarzenegger scream JAYNE! is enough to make ya wanna sit through it.
http://youtu.be/j-1NmatAdKc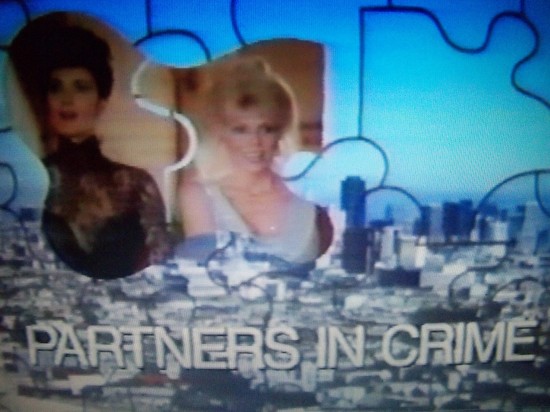 And who can forget the short lived Partners In Crime? Jennifer Marlowe and Wonder Woman teamed up! Two powerhouses of Made for TV glory. Anyone remember Lynda Carters made for TV from I Posed For Playboy? I know I never will forget it! This series rocks! Loni carries around a freakin' base fiddle throughout the entire first episode. It's available on bootleg…. And very little else. check it out!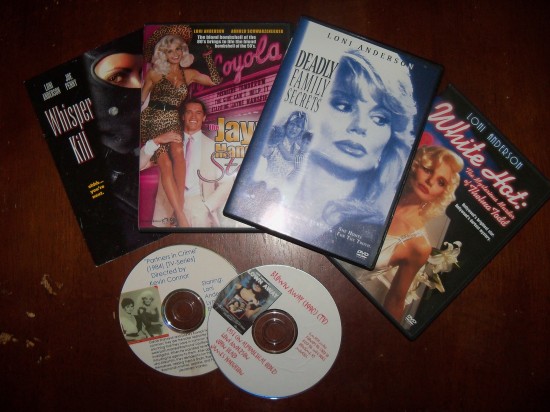 My collection of Loni films on DVD. But THIS is my personal treasure! Be jealous. Be very JEALOUS!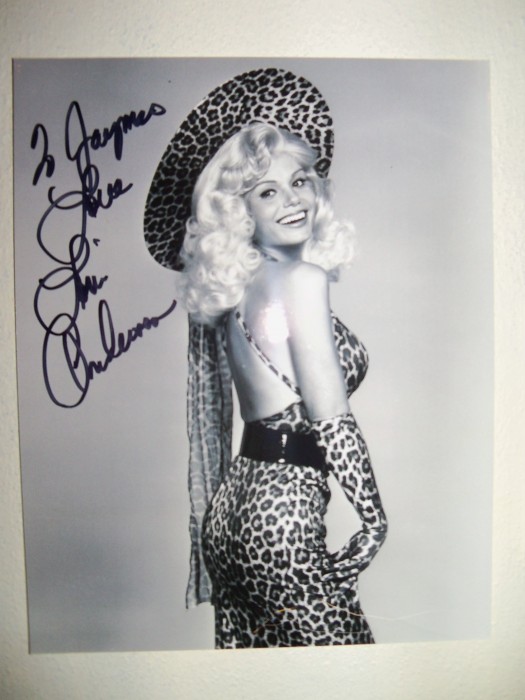 She even spelled my name right. Gotta love that!