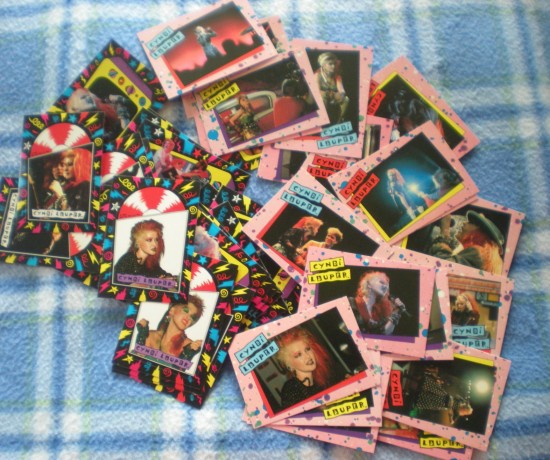 My collection (complete!) of Cyndi Lauper trading cards and stickers… I've always been a  fan.  The day I saw her on TV I started asking my mom if I could dye my hair red.  She said "no,"  but it happened eventually, haha.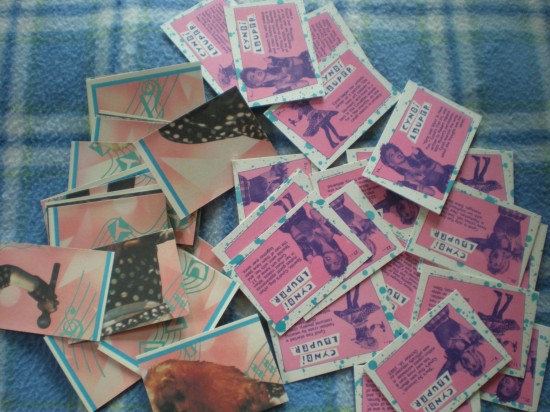 The cards have "fun facts" about Cyndi on the back, the stickers have puzzle pieces.
I have some unopened packs somewhere, and some wrappers, but I couldn't find them for this picture.