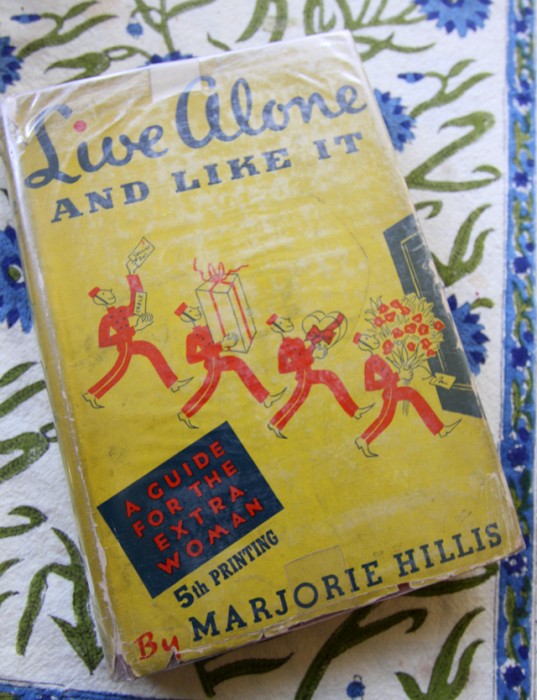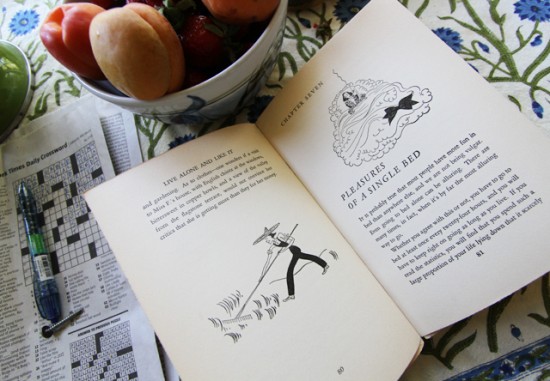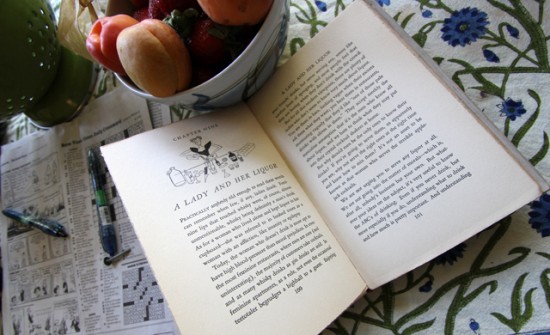 While visiting my friend, Veek Toastia, I discovered this book on her shelf.
This is the 5th printing of the 1936 book, Live Alone and Like It by Marjorie Hillis. It is chock full of gems.
A chapter called "Pleasures of a Single Bed" and another called "A Lady and Her Liquor"
"You MUST NOT have too much antique furniture." Amen!
Wisdom for days.