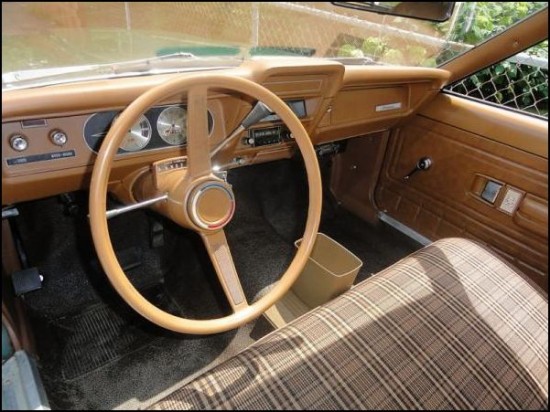 Bullfighter plaid seats.  Nice!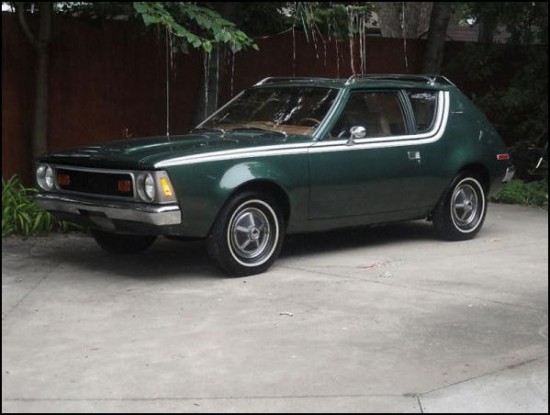 A "Barn Find" out of Wisconsin advertised earlier this year on ebay with only 44,000 miles.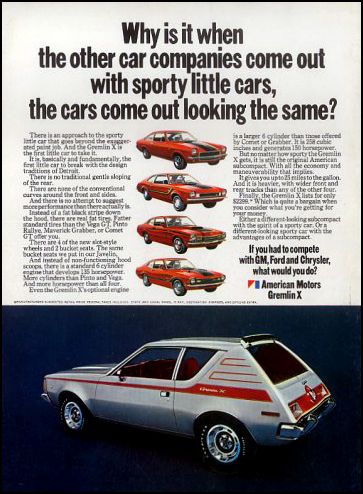 Time Magazine named it one of the "50 Worst Cars of All Time."  That makes me a little sad.
http://youtu.be/Zm7Jam2phTk
Sorry about the distracting blue circle, but I love this old TV commercial for the 1974 Gremlin.