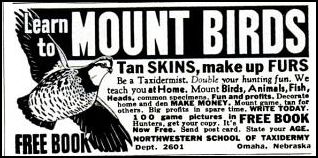 Not one I've seen in any of the magazines we get.  "Be a taxidermist.  Double your hunting fun?"  "Mount Birds, Animals, Fish, Heads,…"  I haven't heard anything this sick since a waiter in some fancy restaurant back east told me he'd be happy to bone my dover sole tableside.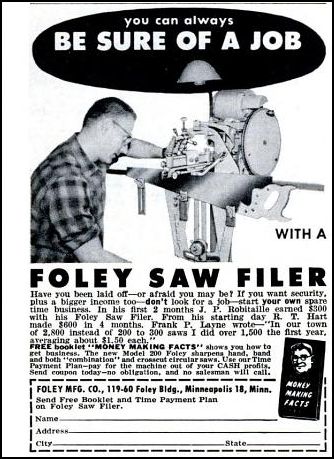 Okay, I've sharpened everybody's saw, now what?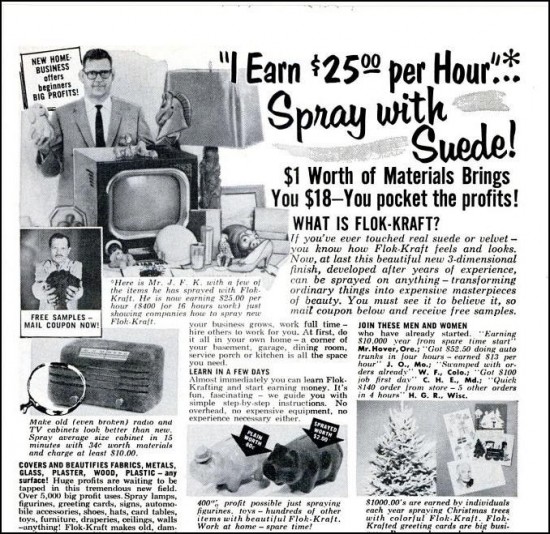 And last, but certainly not least, "FLOK-KRAFT"  Suede Spray.  Suddenly, we're FLOK-ing every item in the house!  1960 looks fun!