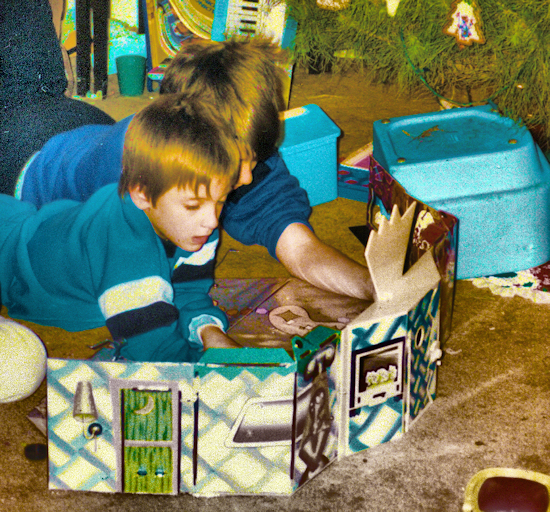 This picture was a long lost discovery this year not long after I moved back here to Southern California from a few years in Phoenix. Going through boxes of yesteryear is like digging through a treasure trove!
This was the Christmas of '87 and that year I got the "Pee-wee's Playhouse" playset— complete with the cast of character figurines.  My brother, Shawn (on the left) and I immerse ourselves into playhouse heaven!
We were hands-on kitsch'n it— and didn't know it!