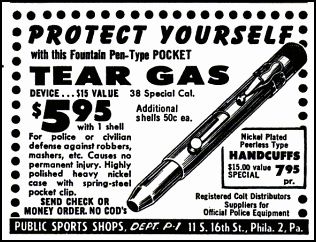 "For police or civilian defense against robbers, mashers, etc.  Causes no permanent injury."
Only 50 cents for additional shells.  Hell, let's get a gross at that price.
And then after we incapacitate the masher with the tear gas, we're gonna use the $7.95 handcuffs to subdue them.
Can anyone reading this ever imagine having one of these in your pocket like a fountain pen?