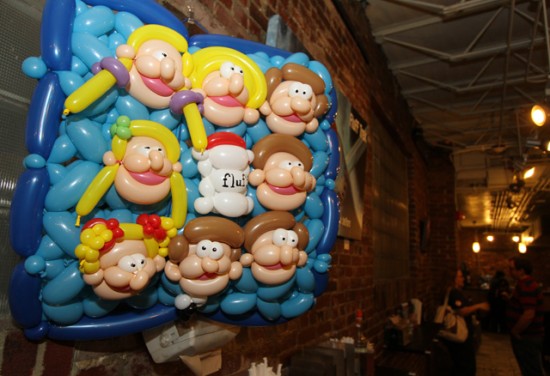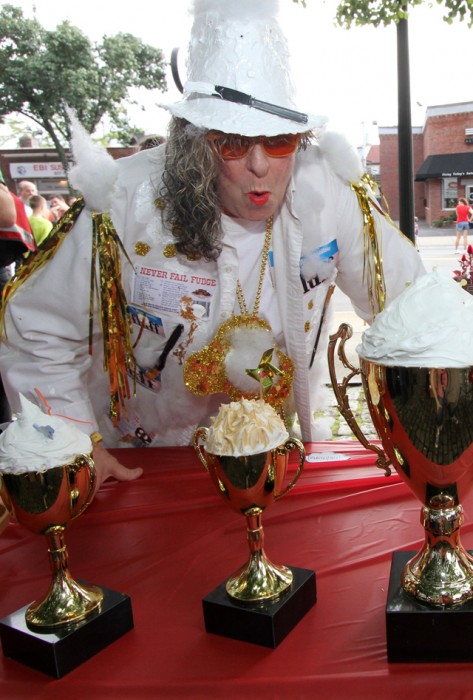 Ooo, Ahhhh…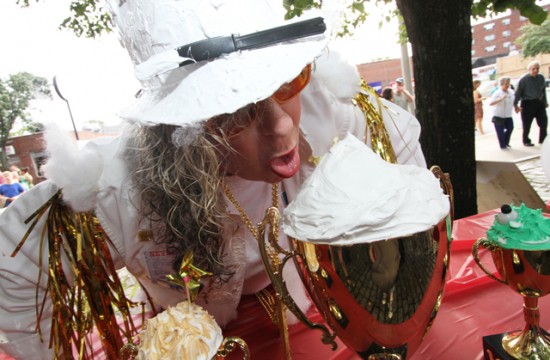 Allee just can't help herself to a big trophy full o' Fluff.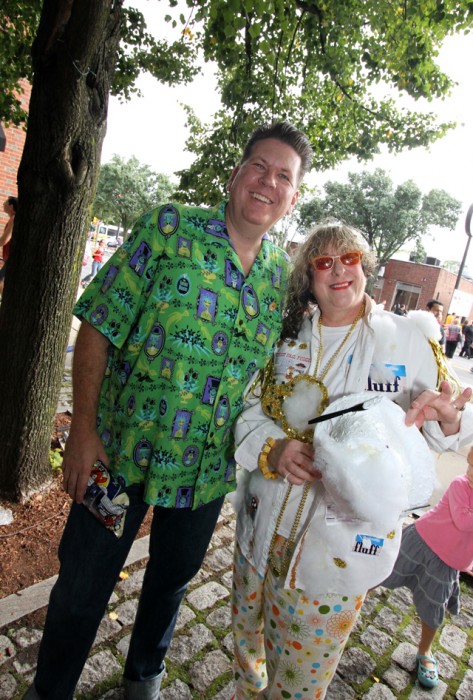 Ken and Allee braving the humidity in Somerville, Massachusetts.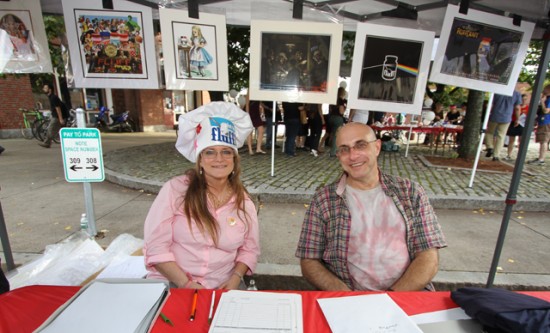 Susan, Larry and Fluffart!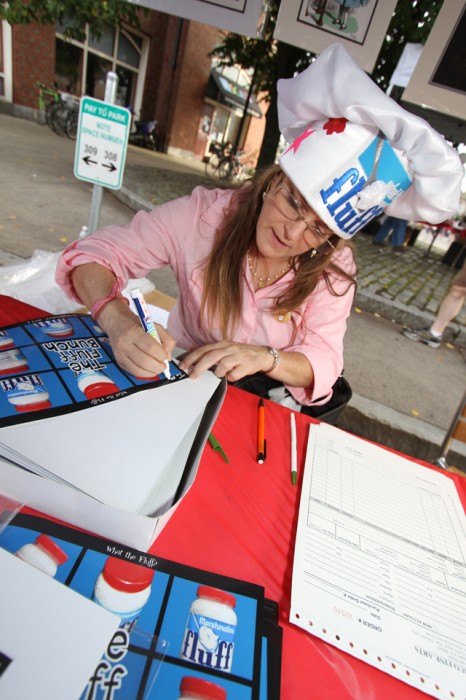 Susan signing "The Fluff Bunch".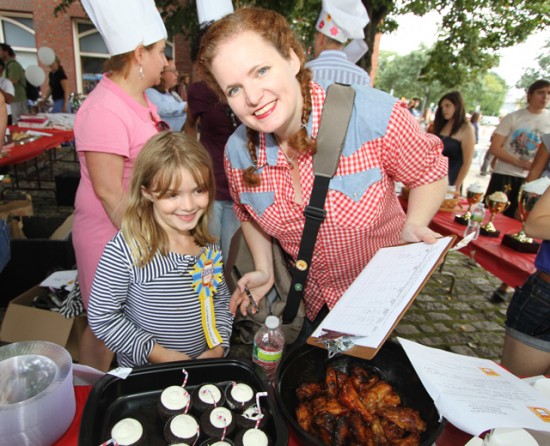 Scarlett judging the Fluff cooking contest with a little help from Mommy.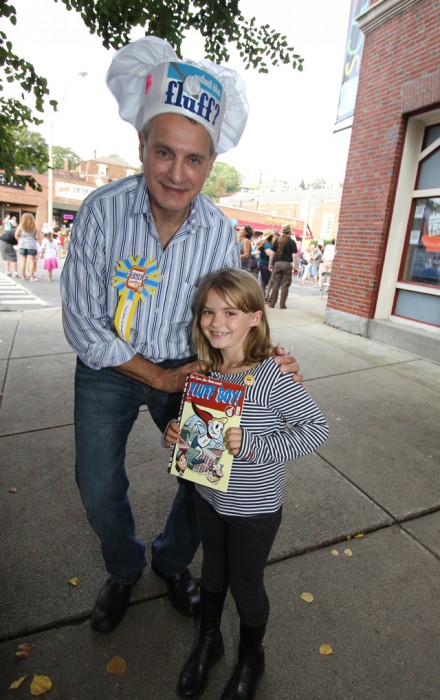 NASA Astronaut Rick Linnehan (he brought Fluff to space) and Scarlett, both judges in the Fluff cooking contest.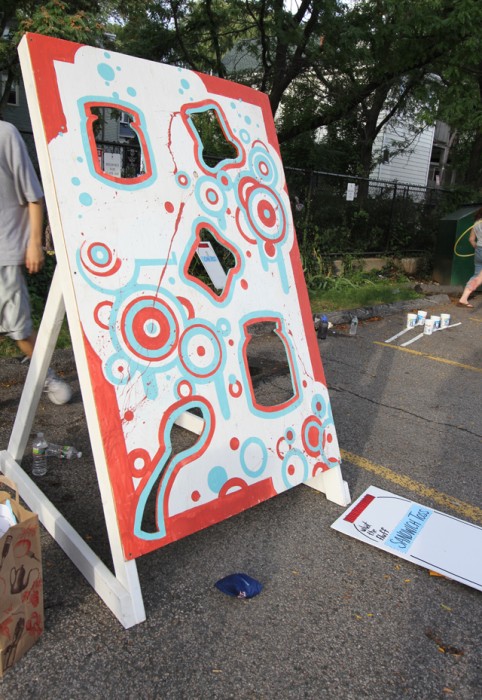 Fluff cornholin'.