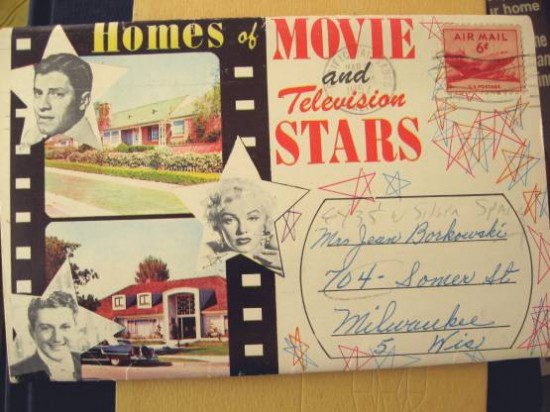 How great someone took the time to see where the stars actually lived in 1957… before the walls went up and the bushes grew to be 8 feet tall. Or maybe, just maybe, the walls were up and only a postcard photo gave the fans a glimps of their homes.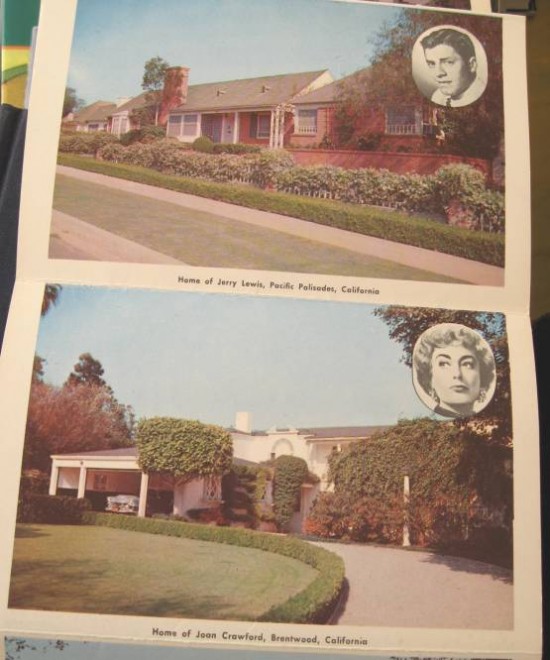 Imagine what these homes look like now?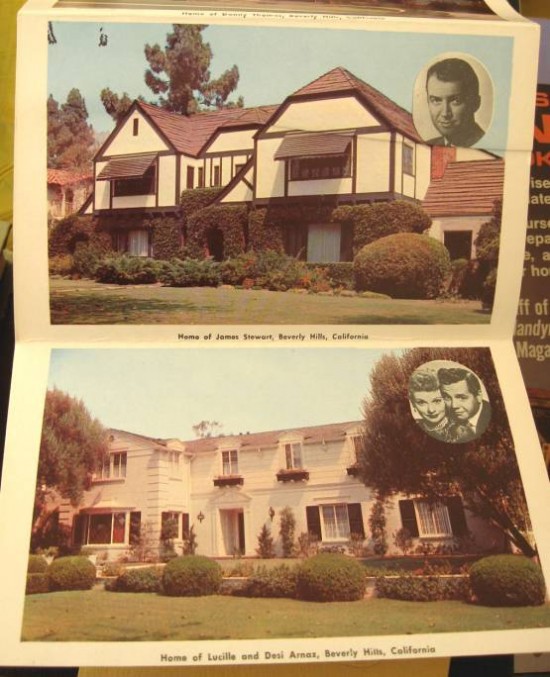 Nice!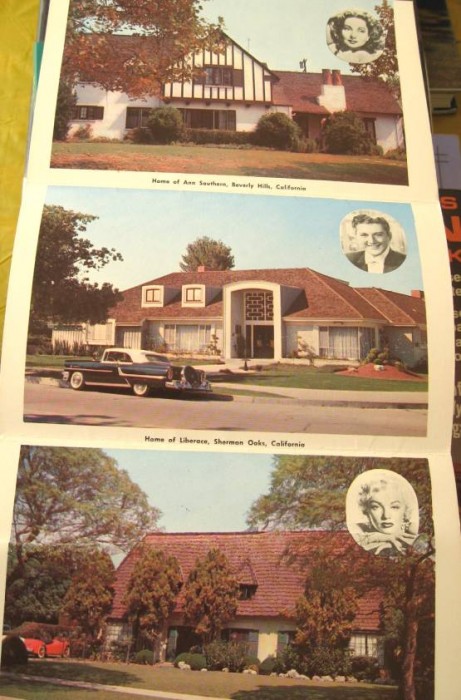 Check out Liberace's car.  Living was big!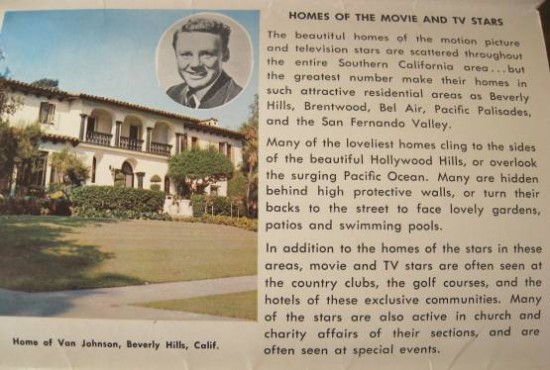 Interesting! Allee, did you ever party at any of these homes???