Here in Milwaukee we take great pride in TV shows that take place in Wisconsin. Now some people think this is taking it a bit too far…. I couldn't disagree more! I present to you the bronze Arthur Fonzarelli! Henry Winkler himself is standing in his signature pose with a grin on his face that tells us he's rather pleased with himself. I think this should happen more often. Maybe a chrome Laverne or a statue of Wilmer Valderrama made entirely out of used gum. The stautue is by artist Gerald P. Sawyer. Apparently Milwaukee raised 85,000 to commission the statue…. I sh** you not.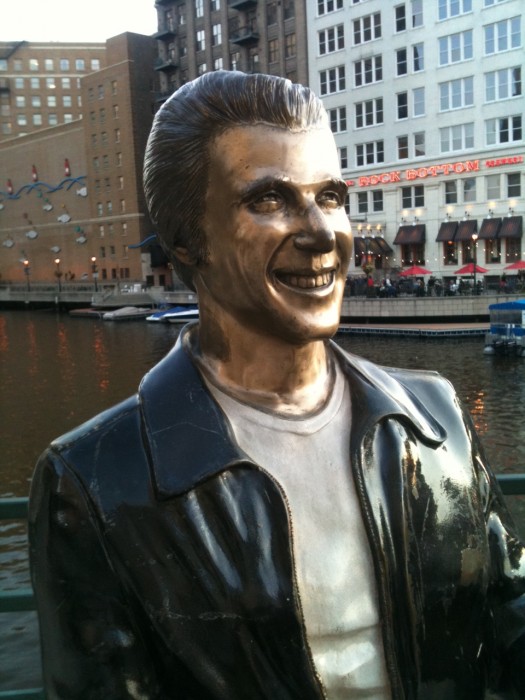 Come on say it. I know you are dying to… Say it! "Eyyyyyyyyyy!"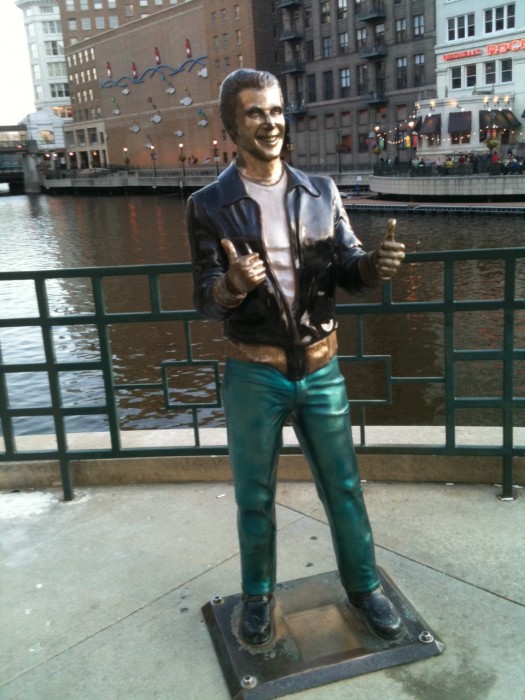 Though if I had to choose I would opt for the Fonz jumping the shark, but I'll settle for this.