As the day for me to drive down to LA with millions of snacks for the Allee Willis Soup to Nuts Show creeps ever closer, I am feeling the pressure to stick to my snack production schedule. There is simply no time to lose. This, my friends, is The Final Count Down, but more on that later ( you don't get the kitsch until I shameless plug my cats) Luckily, I only have to deal with 19 cats at the same time…..5 of who are 3.5 week old kittens who aren't cooperating with their bottle feedings, 2 of who are supposedly feral, but have refused to leave my house since they were TNR'ed (seriously, they come in any open window and settle wherever they please…one will even jump onto my shoulder, which scared the crap out of me while I was cooking the other day!), and yet 2 more who are teenage kittens threatening to completely destroy my house (but at least they are having fun doing it). They are all for adoption, so please, people, take them!
Teenage "brothers from another mother"…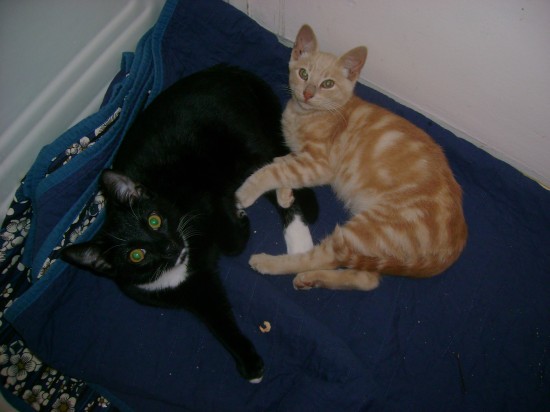 Kitten mayhem…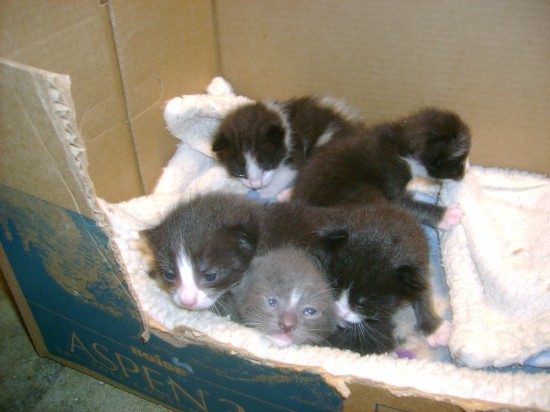 The lemur/cat hybrid…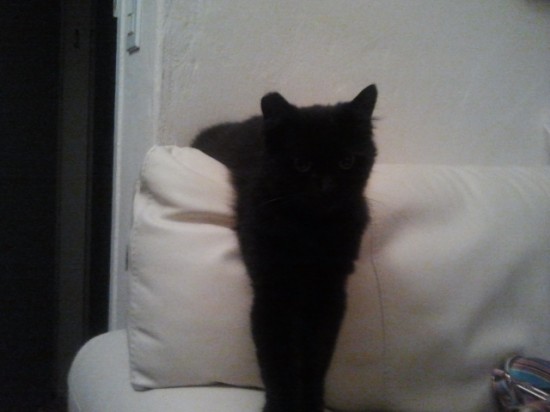 Oh, back to the snacks…Just so you all know, I have to give another shout out to Mr J for making a kitchen in my house and I also need to add Mrs and Mr S for their kitchen warming gifts! I have some pretty awesome baking pans and iron cookware! The S' will also participate by letting me use their stove…this is gonna be a double stove ordeal, especially because my stove is about the size of an easy bake oven…I put an normal size apple on one of the burners for scale…you can't fit more than 2 pots on the stove. I have no idea why there are 4 burners…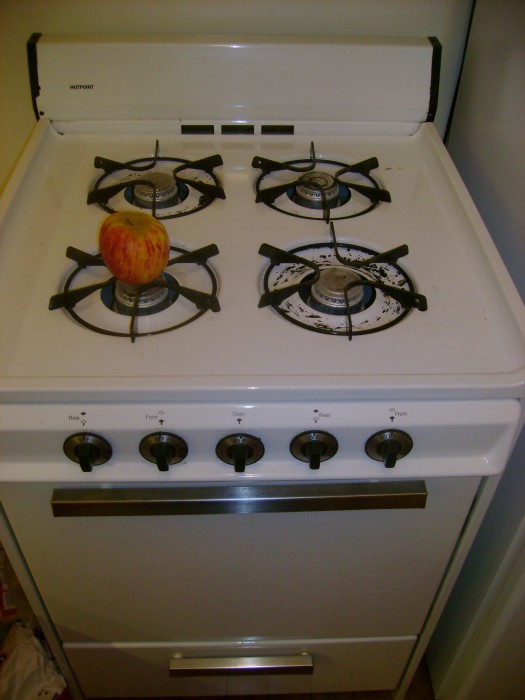 The fridge is small too and is so packed, you can't really take one thing out unless you reorganize, so basically, I'm just trying not to open it…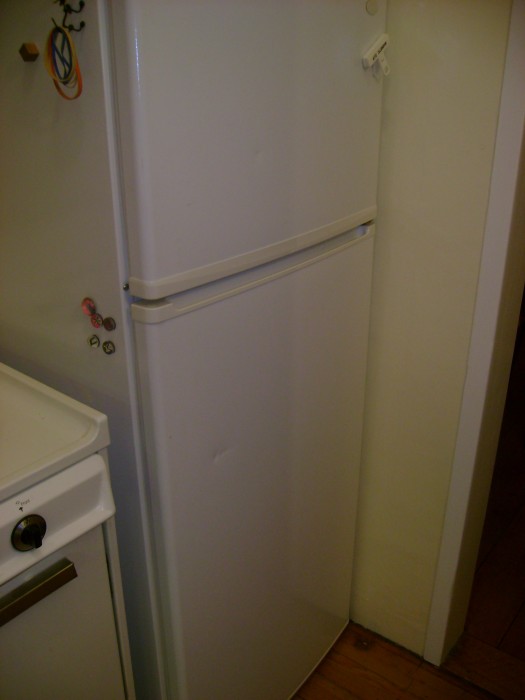 BUt, these little hinderances always make for a better adventure, if you ask me, and so today while I was working out exactly what I needed to do when, while fitting in the rest of my life in between, this song popped into my head because 1. it is kitschy 2. I find it hilarious 3. It always reminds me of the character Gob on Arrested Development (best show ever) and MOST IMPORTANTLY because to raise the kitsch factor, it has been performed on the accordion by none other than one of the greatest living accordion players today. Seriously folks, this is Igor Zavadsky and I'm not going to lie here. I have a serious celebrity crush….I'll give you the kitsch, but you better follow the second link to hear him play some Piazzolla with the amazing Evgenia Tcherkazova…seriously, you don't want to miss that….ONWARD for the Queen of Kitsch (or at least her snack foods!)!