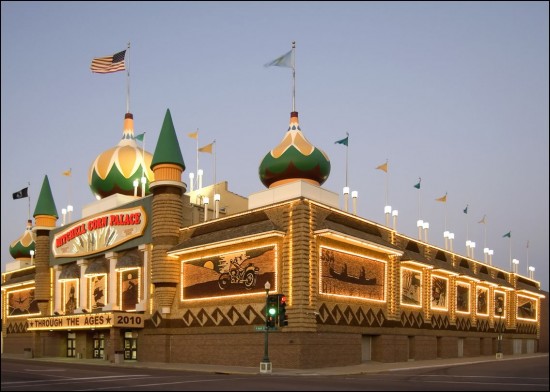 This is the Corn Palace.  The murals on the Corn Palace are changed annually to reflect the theme chosen for that year.  This is a picture of the 2010 murals, which was "Transportation."  Over the years, there have been a myriad of themes chosen.  For example, 1926 was "South Dakota when the White Man Arrived."  1966 was "Dancing and Branding," which must've been something.  Mitchell is 1600 miles inland from Los Angeles, on I90.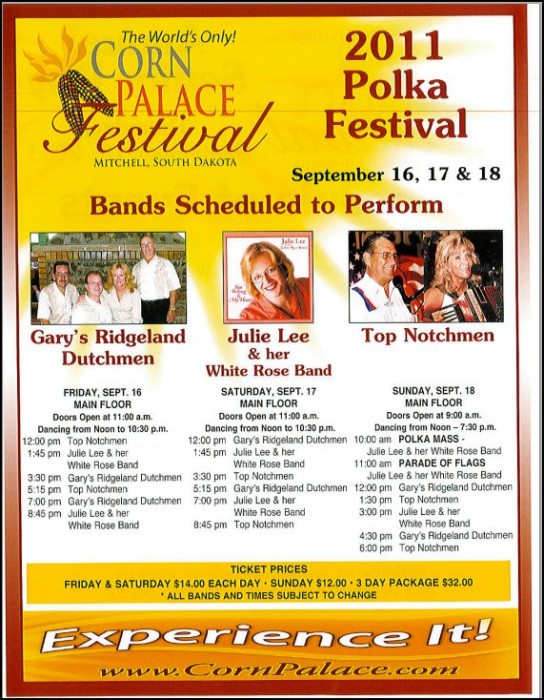 Looks like they just had the Polka Festival there last month.  Included was a Polka Mass at 10 am on Sunday morning.
Here's a video of the inside while folks are enjoying a polka.