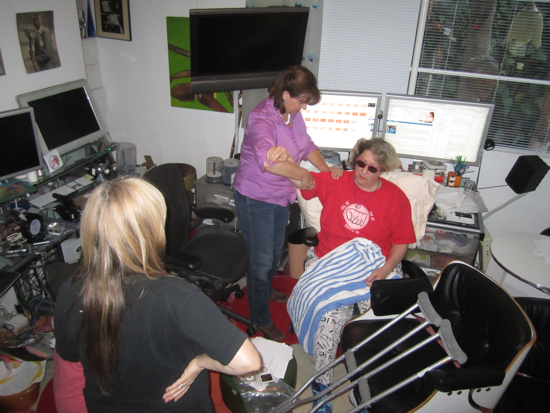 We all gathered ourselves together in the studio for a meeting.  After tripping on a cable in the studio, we all thought it best that Allee stayed off her feet as much as possible.  Our jaws dropped to the floor when we found out Allee took a tumble.  Not good timing at all.  Here is Allee getting a little workout from her masseur.  I forgot your name, please forgive me!  That's Susan Olsen in the foreground!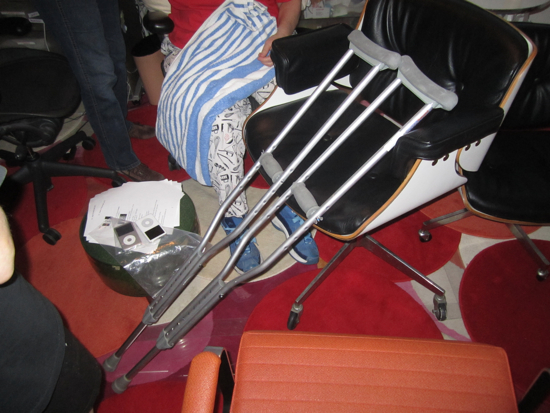 For a while there we all thought Allee would have to use these during her show.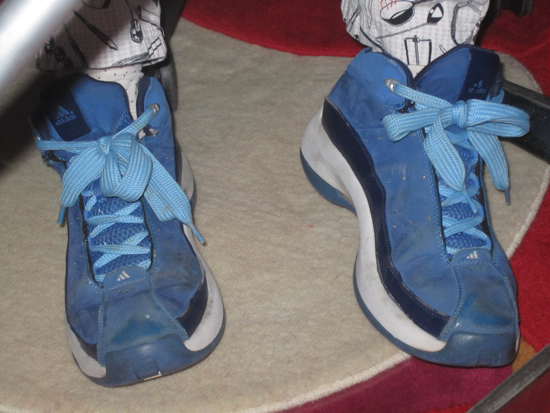 The best shoe laces ever!