The lovely Eva Gabor.  Wasn't she a beauty?  I always liked her better then her sister.  Green Acres is the place to be….  This is a lovely fall from the Eva Gabor collection by Josef of Rome.  I so miss the "of" off of today's beauty products and clothes.  "Of Hollywood" is always the best but in this case Josef is "of Rome".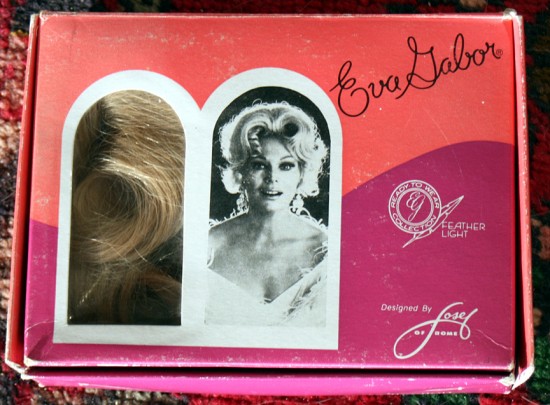 This is what the fall looks like.  A nice curly blonde: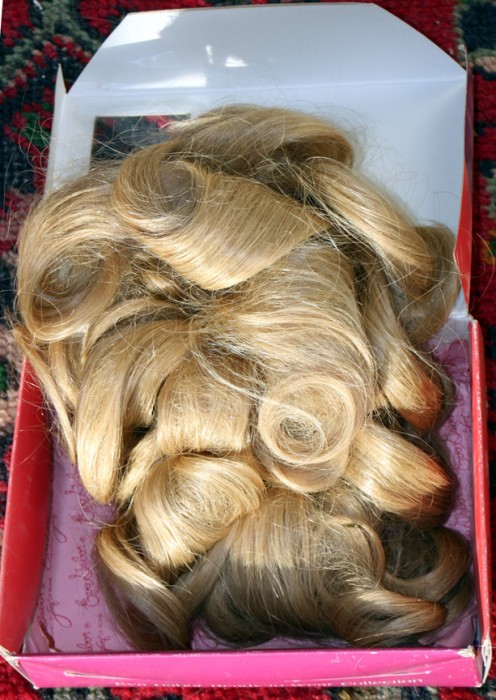 The tags were inside with the fall.  This fall is the Louise model.  Polymer-Spun Hair.  Color #14.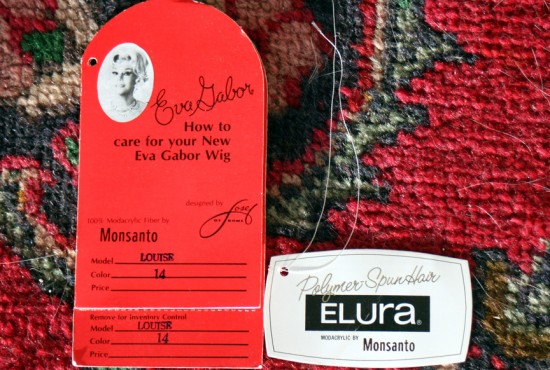 Beautiful featherlight comfort…  Copyright on this is 1972 Eva Gabor International,  North Kansas City, Missouri 64116 USA.  That is nowhere near Rome.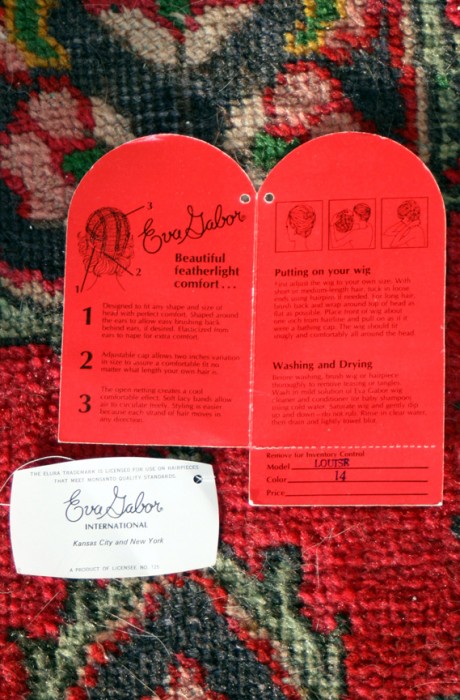 Please ignore any and all cat fur from my photos.  Having a Siamese cat means that no matter what color your clothes or rugs are, they have dark or light fur that will always stand out.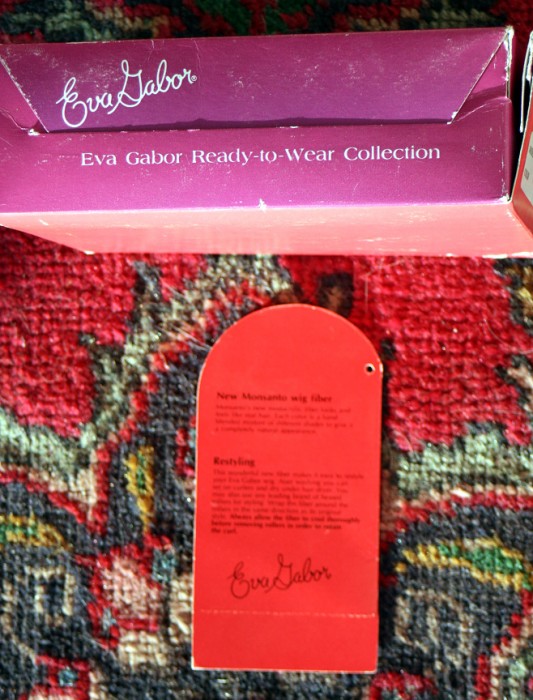 Elura, quality hairgoods of modacrylic fiber by Monsanto.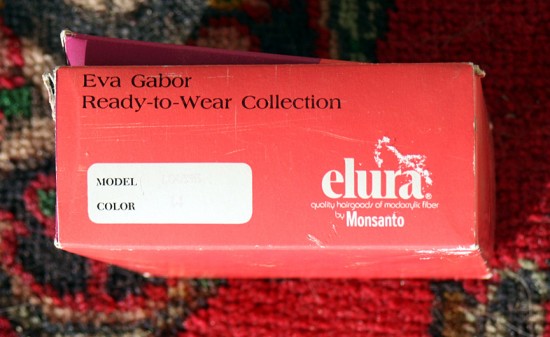 This thing has more names on it then movie credits do.  How many companies does it take to produce a wig?  A lot apparently.