Oh nooooo…Denny's birthday just slipped by on Oct. 28…. As the aKitschionado with the most submissions here at AWMOK, even more than me, I hope other aKitschionados will join me in wishing Big D. the BEST YEAR EVER!!!
As Denny has honored me with portraits of myself in meatloaf….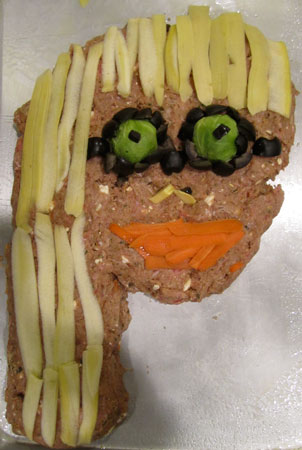 …and chocolate chip cookie….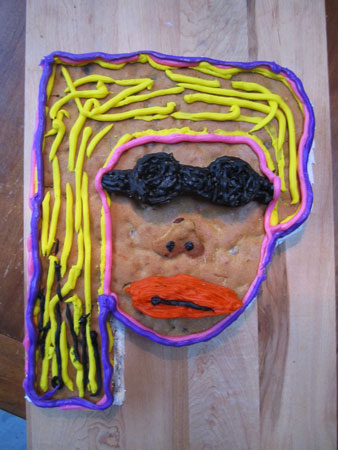 …I think it is only fitting that I now offer these exquisite portrait birthday cakes as a salute to Denny! Please celebrate by pretending you're eating some of them now.