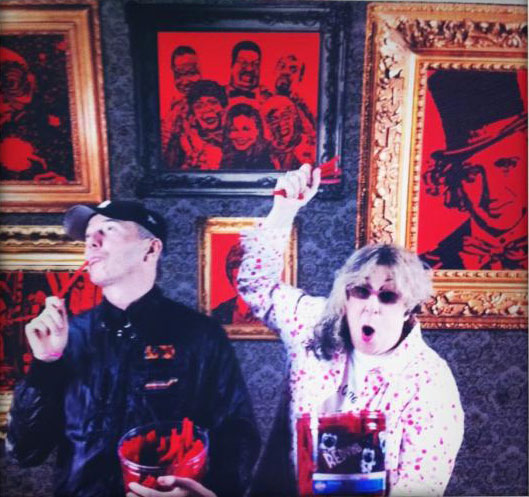 My friend, Jason Mecier, brilliant junque drawer portrait artist and whose edible art we stand in front of in the tableau above, did this portrait of me a couple of years ago when I first opened The Allee Willis Museum Of Kitsch at AWMOK.com: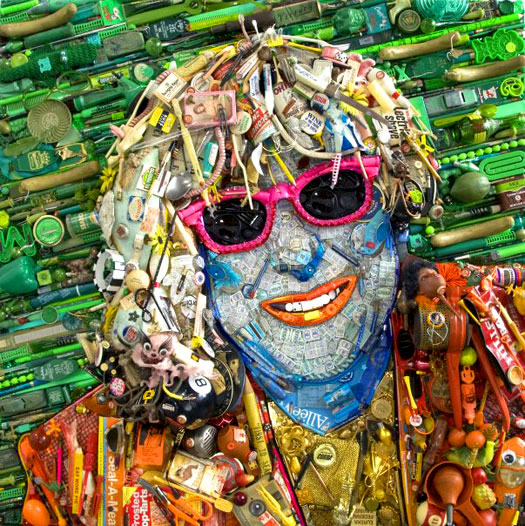 It's made out of junque I had lying around my house and storage garage, plus some of Jason's own stash peppering the green background. I constantly collected tons of found objects because the art I did myself, mostly in the 1980's and early 90's, consisted of found objects incorporated into my paintings. This is by no means my favorite and looks all jumbled so small (actually 36″x48″) but it's the only one I could put my hands on right away: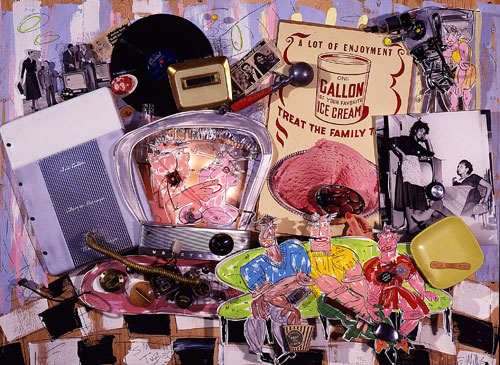 A couple of years ago I also used some of my junque when I collaborated with my alter-ego, Bubbles the artist, who I managed during her six-year career selling over 1000 paintings and ceramics. Although not as junque-covered as I would like to show here, this one's hanging in my hallway which serves the purpose of easily sliding it into this post.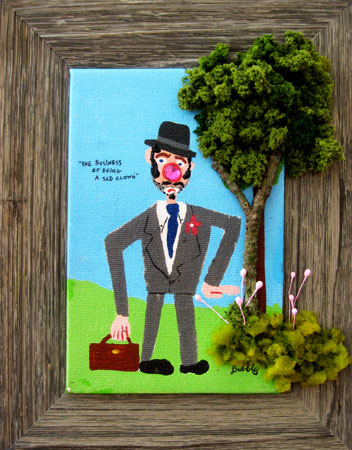 Since Jason's portrait of me has hung in my house it's become de rigueur to be included in any press photos I do, like this one from The Los Angeles Times a couple of weeks ago when I did my Soup to Nuts Party Mix live show.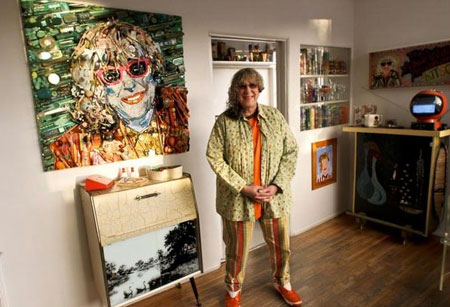 As Jason took found object assemblage to a whole other place I gladly bestowed some of my most precious junque upon him for the portrait.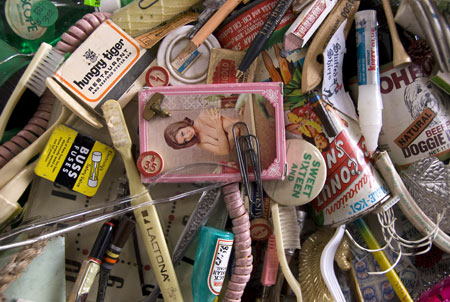 Now Jason has incorporated an entirely new medium into his portraiture, one of my favorite substances on earth and a staple here at Willis Wonderland, Red Vines. In his show at Iam8bit last Friday night, "Licorice Flix, Edible Movie Mosaics", he interpreted the movies thusly: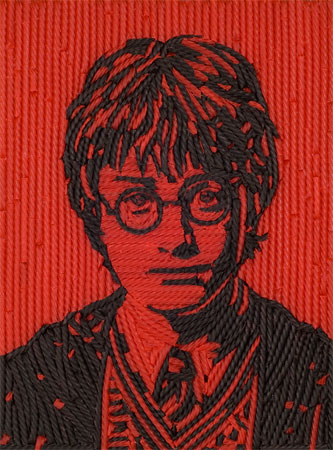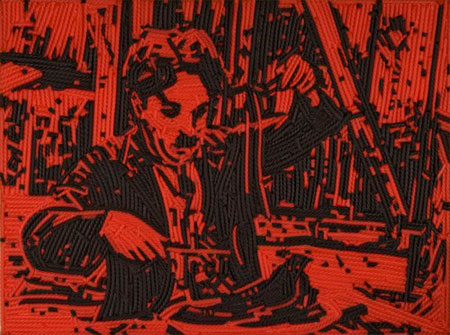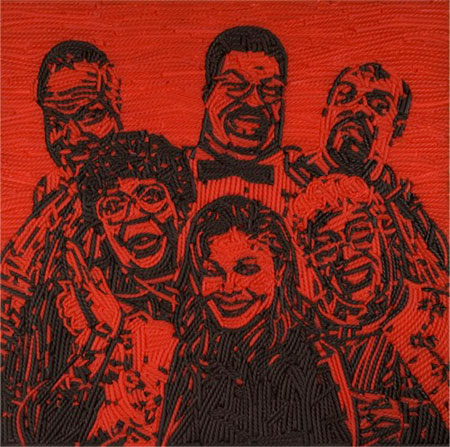 Here's me and my date for the night, Storm Lee, singer extraordinaire, with Jason: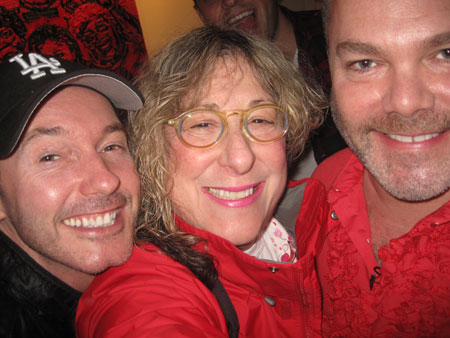 And here we are with another good friend of mine as she arrives at the opening, Angelyne: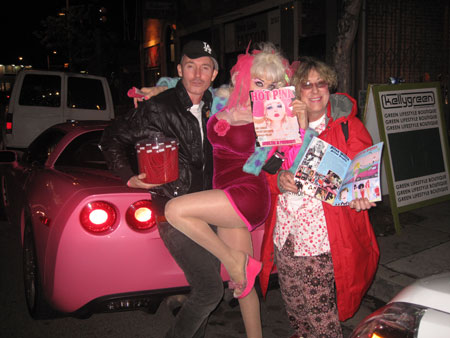 Lots of good friends in attendance, observing brilliant art and munching on the Red Vine "paint". From L-R, Storm, me, Jason, Adam Ansel and Daniel Franzese.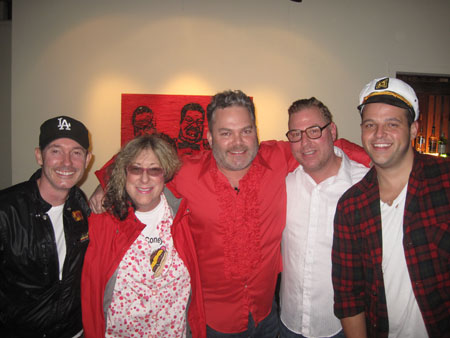 I first met Selene Luna, co-star of Margaret Cho's The Cho Show, through Jason and Adam: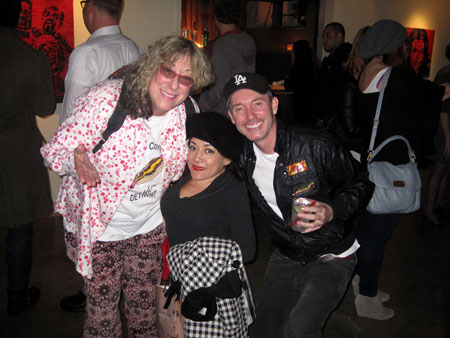 I usually get bored at art openings, but between the art, the place – yay iam8bit -, the featured gourmet treat and medium, Red Vines, I was a happy gal Friday night.  I now leave you with Jason's Nomi slobbering up a stripper pole in the kitsch klassic, Showgirls: