I've said it before and I'll say it again: I love promotional items/freebies, and if they make no sense- even better!
Ever lose a button or need to fix a hem on the go? A little sewing kit sure comes in handy sometimes! This one confuses the heck out of me, though.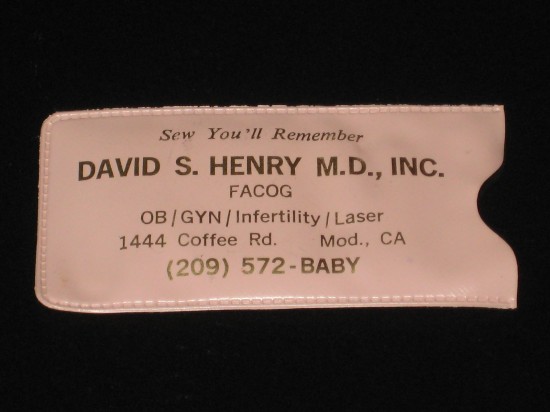 Sew I'll remember …what?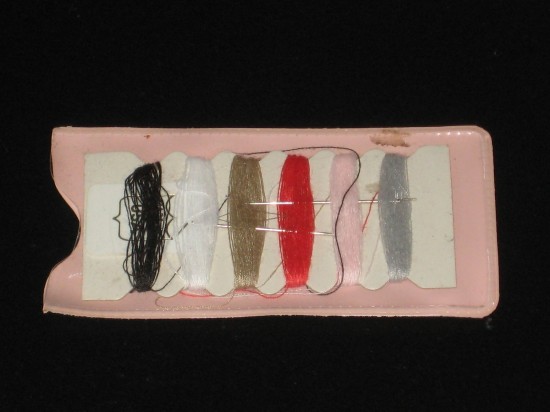 Also, bonus points for best vanity phone number ever!