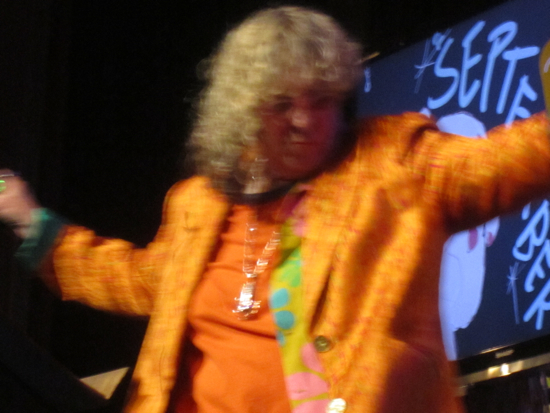 Blurry yes, but I like this shot.  This is Allee giving us some jam during the "September" sing-a-long.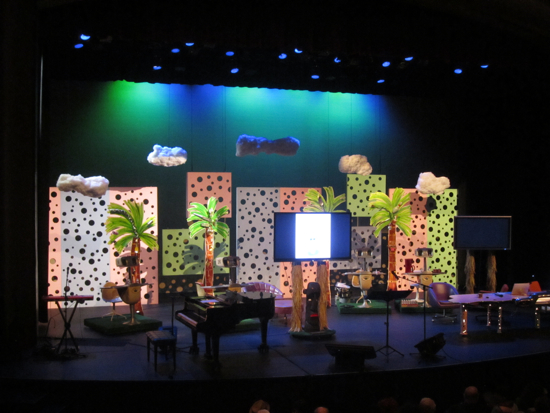 I love this shot of the set.  I think it's the only one that doesn't have a person in it.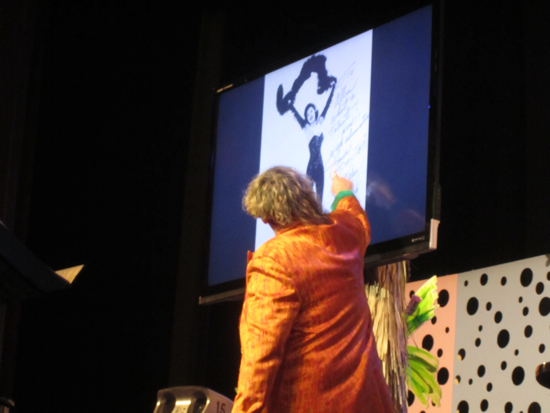 OMG.  This has got to be one of my favorite stories that Allee tells and that's the "Ann Miller" story!