Found this cool little (about 4″ in length) item recently at a garage sale.  It's a Bakelite bank that was given away as a promotion for Emerson TVs.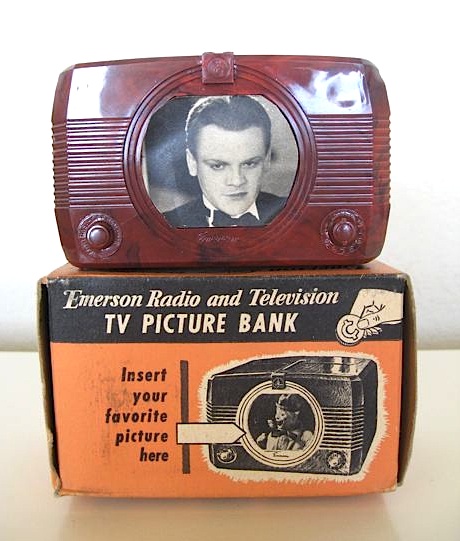 There's a place to put a photo (I chose Jimmy Cagney) and a slot on top for coins.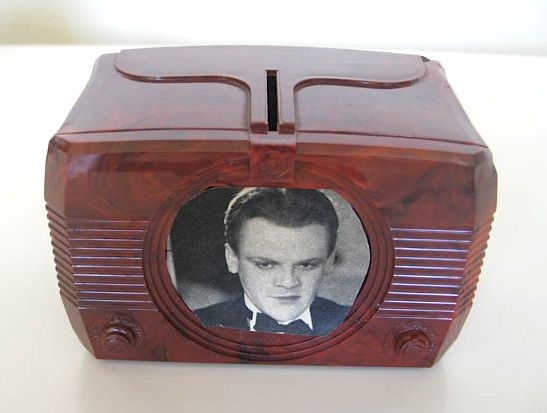 Wish they still had give-a-ways this stylish these days.