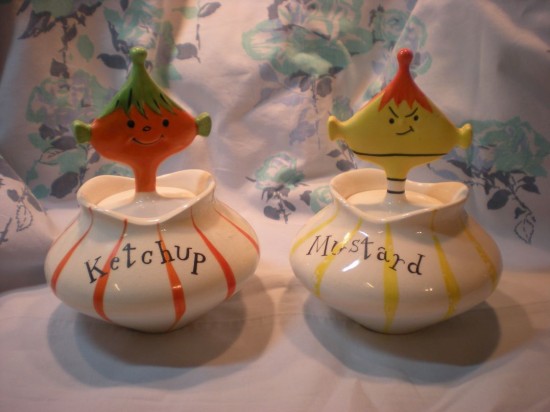 For many years I have so longed to own a piece of Pixieware by Holt Howard.  However, in my area it was both super-rare and super-expensive.  Whenever I found it (which is probably less than a dozen times over many years), it was priced sky high.    I had pretty much given up hope of ever owning even one piece.   Luck was on my side the other day when I stopped by the local No-Kill Animal Shelter's thrift shop!  They had this beautiful set in very nice condition for a reasonable price!  I bought it as fast as I could pull out my checkbook.  I was pretty much bouncing up and down.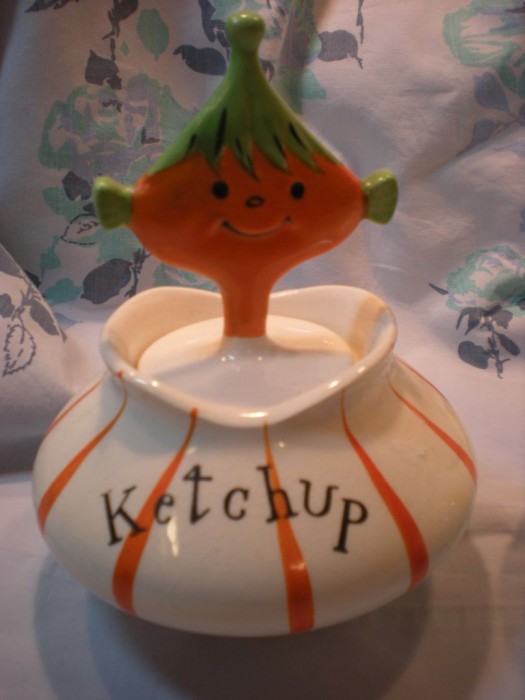 They are so cute!   Whenever I saw this set in the past, it had been more than I could afford, I was so thrilled.  I'll be sure to give the shelter a nice donation this Holiday season.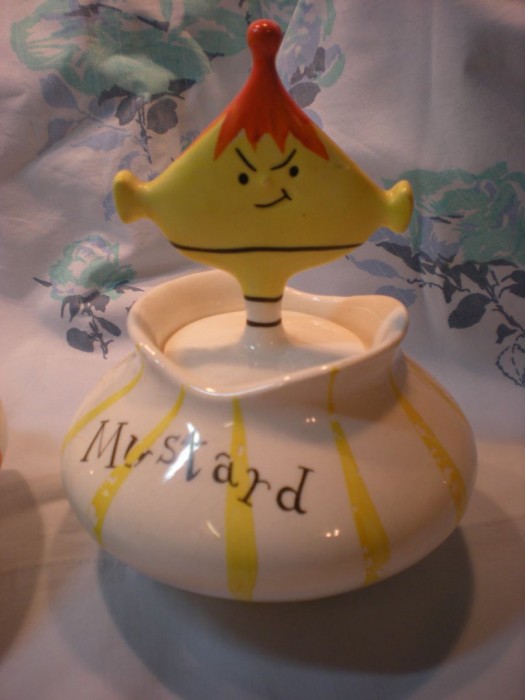 Mustard looks a little ornery.  They are in pretty good shape, though Ketchup looks better than Mustard, who has some fading stripes.  No breaks in their necks or spoons, though.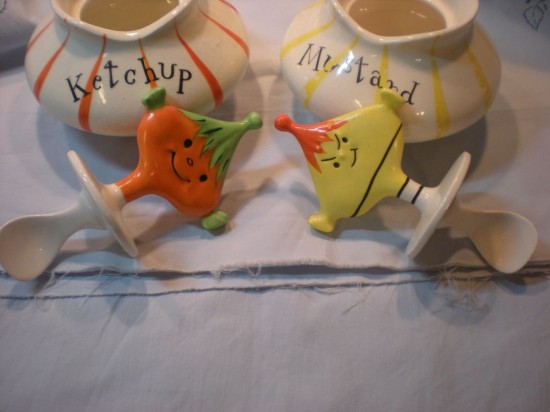 They are so cute!  I could do  happy dance.  There is a little chip in the bowl of the spoon for Ketchup, but otherwise, no cracks, chips, or breaks.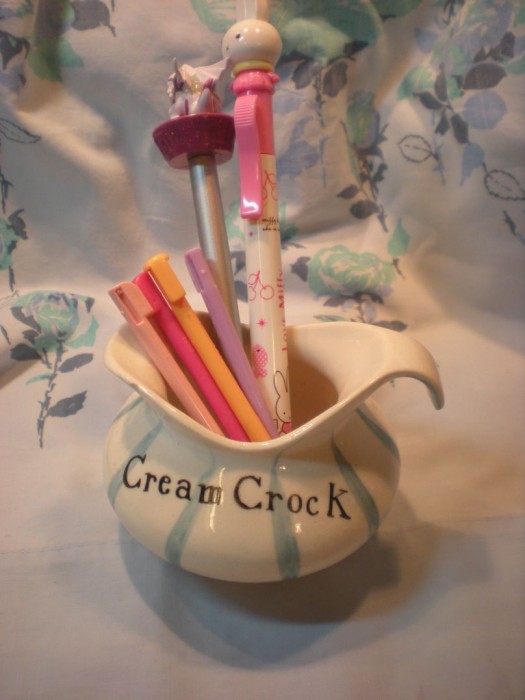 This is my only other piece of Pixieware, a chipped creamer which I got at a flea market for $4.  The Li'l Sugar was nowhere to be found, don't know if I'll be lucky enough to find her.  The creamer is much smaller than the Ketchup and Mustard.  Since this was the first piece I ever saw in person, I was surprised when I saw the other pieces because they are so much larger.  As you can see I use it to hold styluses for my video games.
Hooray for Holt Howard!