I got into doing tie dye back around the turn of the century because i needed more tie dyed socks. Seems that all the pairs i had were getting seriously religious one me, ie hole-y. It had been a while since i'd seen my tie dye connection in New Orleans, i just couldn't run him down. So i decided i'd start making my own. A search of the intranets led me to Dharma Trading in San Rafael, Ca. and with a bit of cash i'd gotten from my folks for my birthday that year, i ordered a kit and "went into business". I started off making socks exclusively. I sold a bunch of bags full of socks. Then someone posed the question as to whether i did shirts or not. Well, give me a shirt and i'll experiment. That sorta worked. That led to buying books and i got the drift quickly, "oh, that's how that's done". I learned the rules, learned how to break them, what works and what doesn't and haven't looked back since. Now, i'll put dye on pretty much anything, yes there are limits. Here's a couple videos i did last year, it's the whole process for one shirt that i had to divide into two parts due to length restrictions i was under at the time…..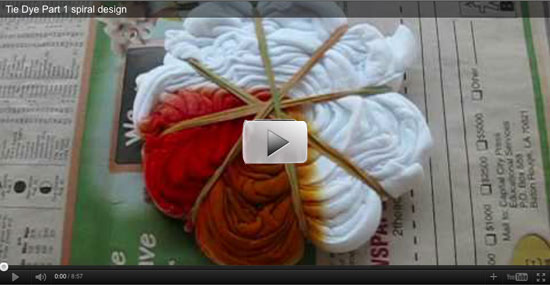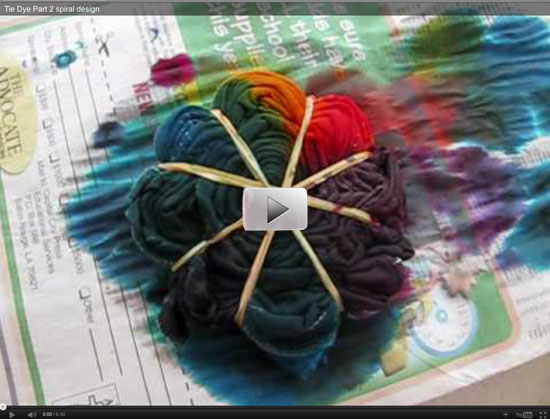 Hope this works and that y'all enjoy……………..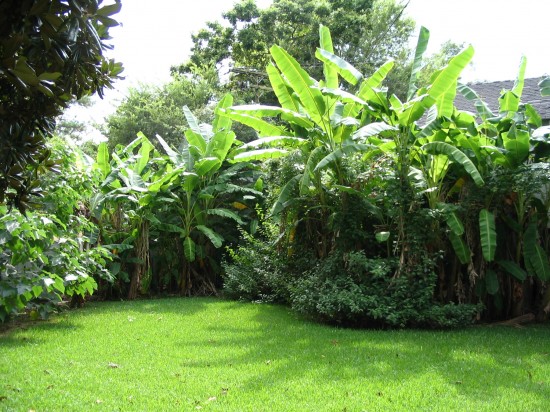 Back yard, the Banana Plantation with plants being overrun by lantanna……….