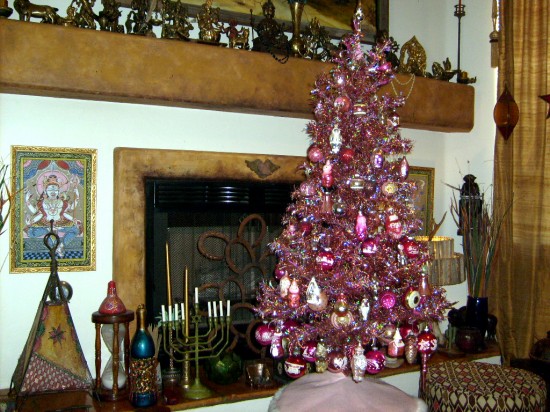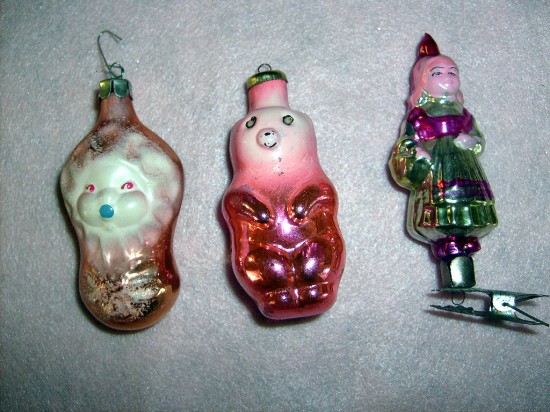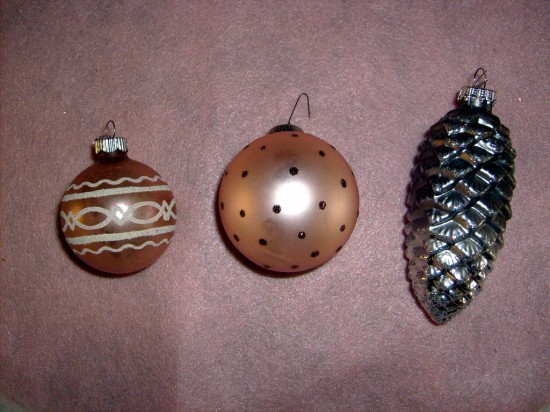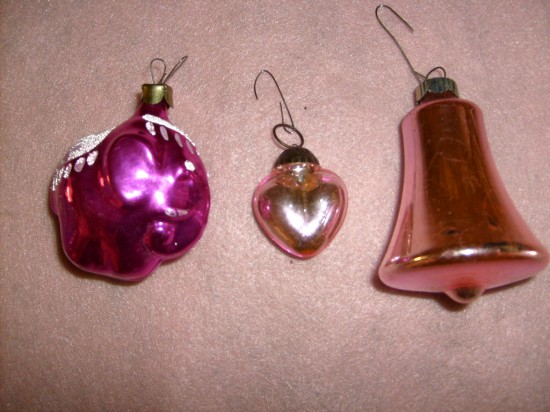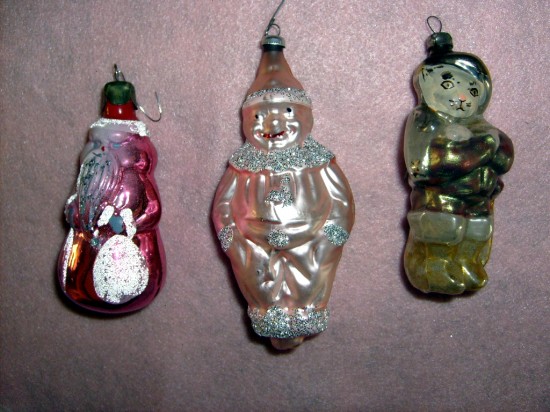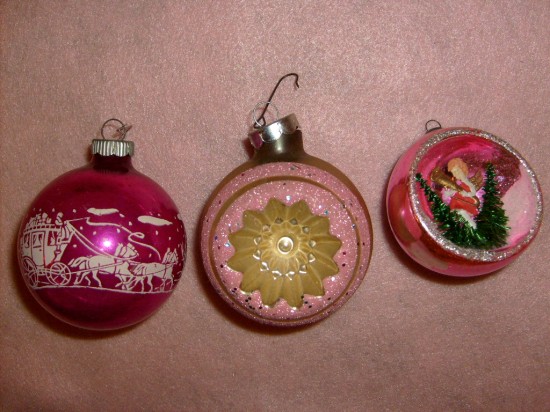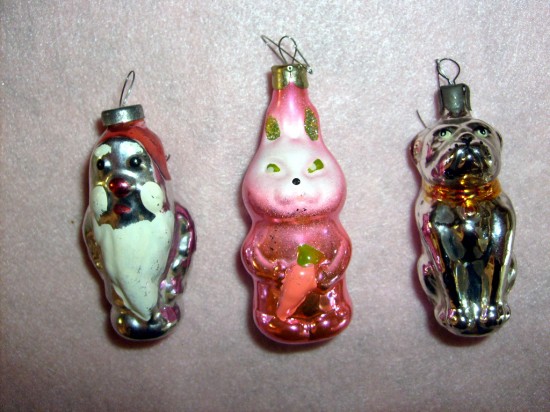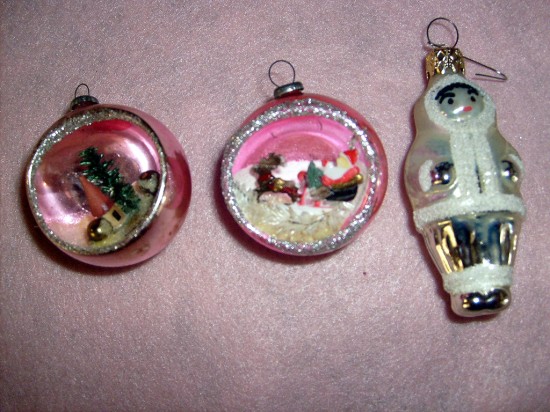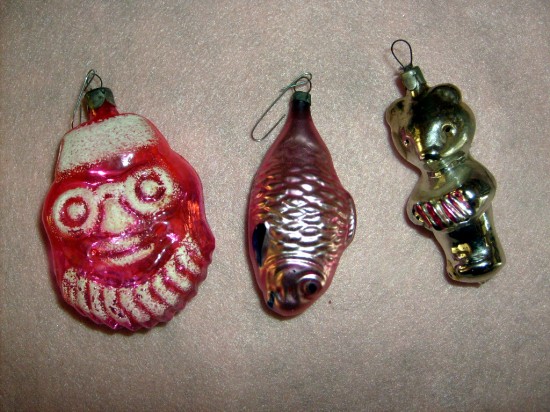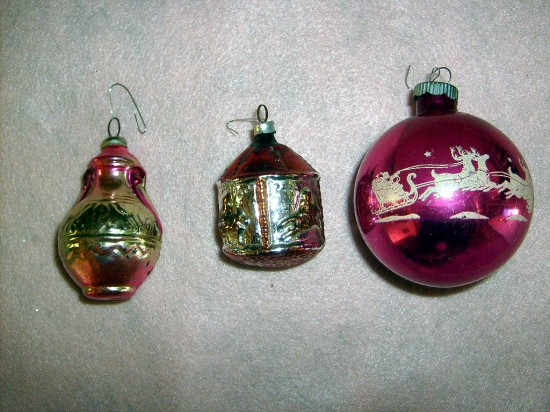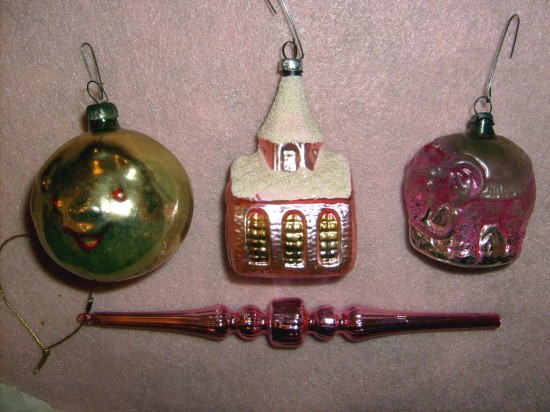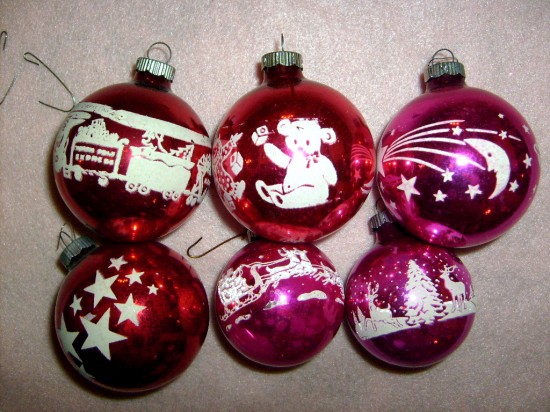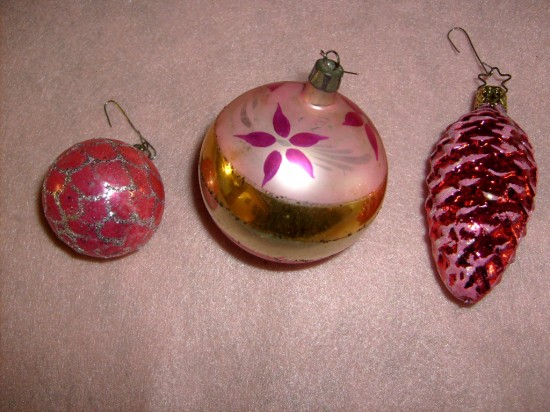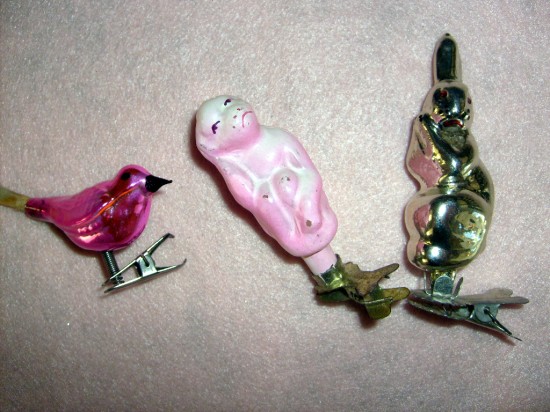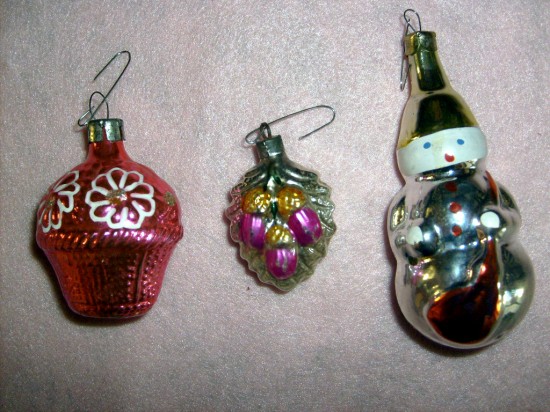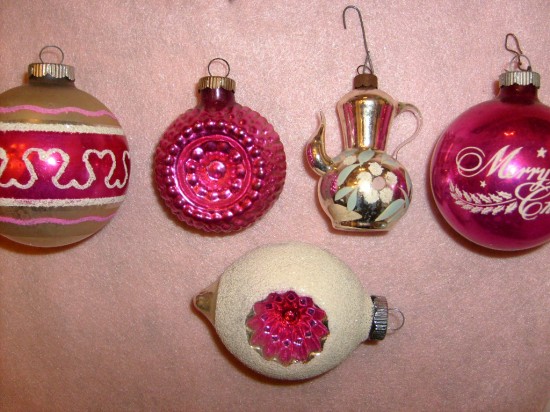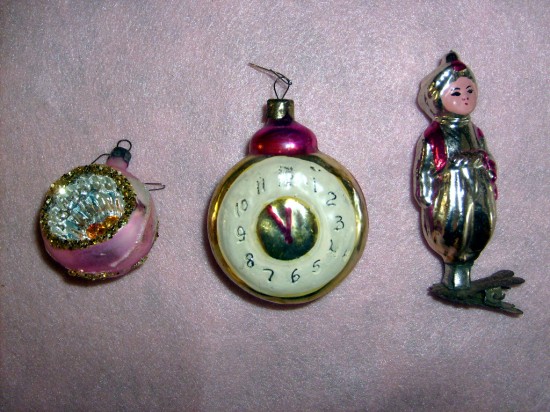 I am not a religious guy, but I love Christmas decor. This is my little pink Christmas tree. It is fashioned out of foil and stands approximately three and a half feet tall and is wired with mini pink lights. When the lights are off, the tree is a beautiful glittery salmon pink, and when the lights are on, the tree turns a bright hot pink.
All of the glass ornaments are vintage from the 1940's and 1950's, some made in the U.S.A., some made in Germany and some made in the Ukraine, and all are pink (ranging from pale pink to fuchsia pink) and / or silver. I have been collecting these ornaments for many years.
Here's wishing everyone a Merry Christmas and a Happy Hanukkah!