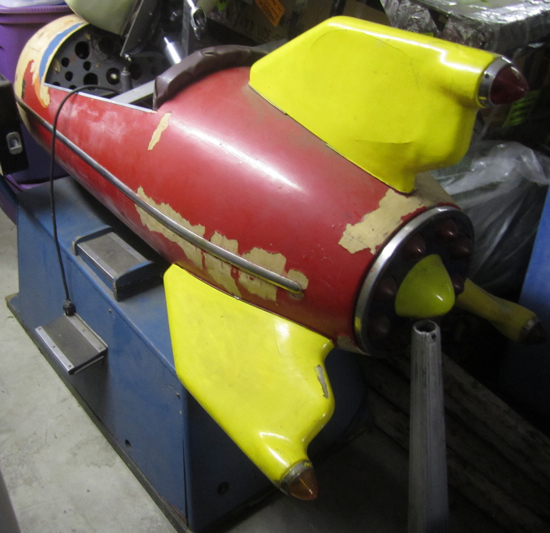 This absolutely has me flipping out!!!  This childrens, coin operated rocket is in Allee's storage unit.  I'd kill to put this in my living room!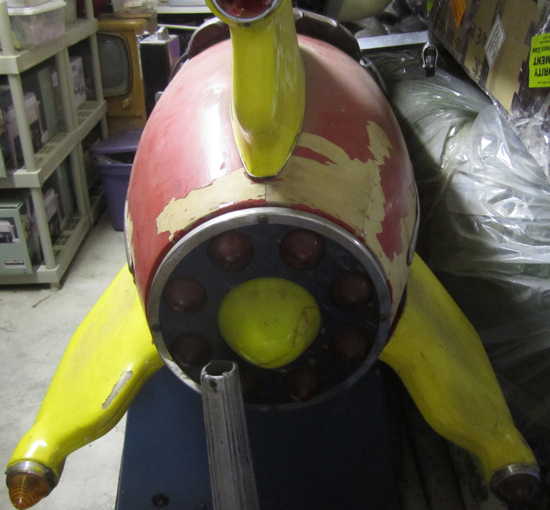 Love the ring of tail lights here.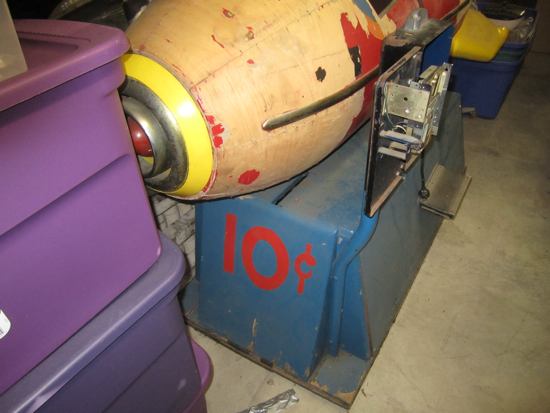 The front end.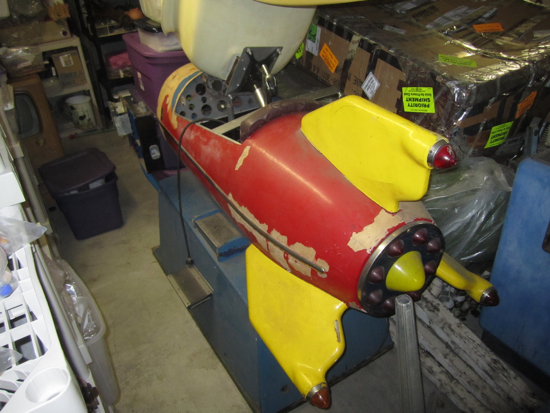 Far away shot.  It was difficult to shoot some things in the storage unit.  Walking room is limited.