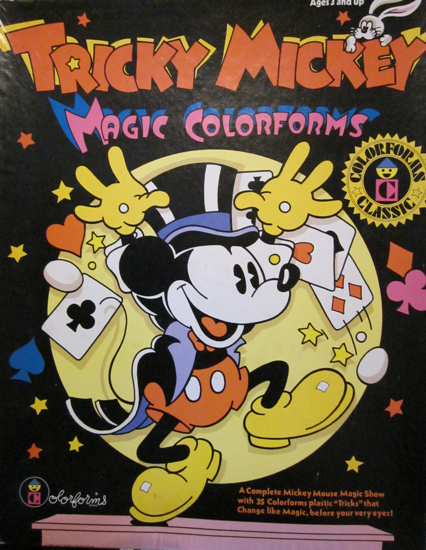 I was absolutely obsessed with this toy when I was a kid.  What kills me about shopping at my local dump's "gift hut" is that so many of the local and elderly residents dump off the best vintage toys sometimes.  I think that they clean out those basements and are finally getting rid of their grown kids toys.  I ordered this every year from the Sears catalog.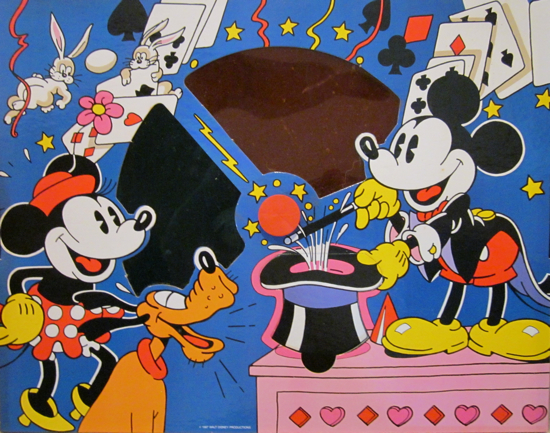 What one would do is open the hat that Mickey is holding, it acts like a little door.  You put the colorform thingie in there, turn the wheel and each little colorform piece reveals a secret or another pic than what is on the actual colorform.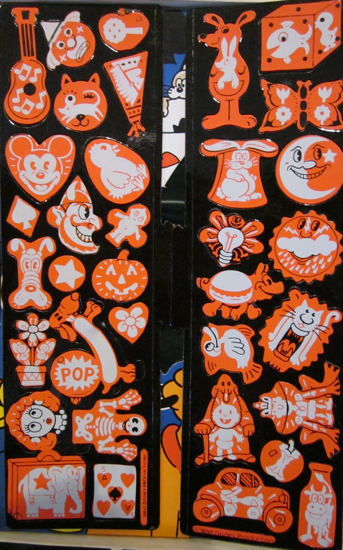 Every colorform piece is still here.  Lots of good ones here.