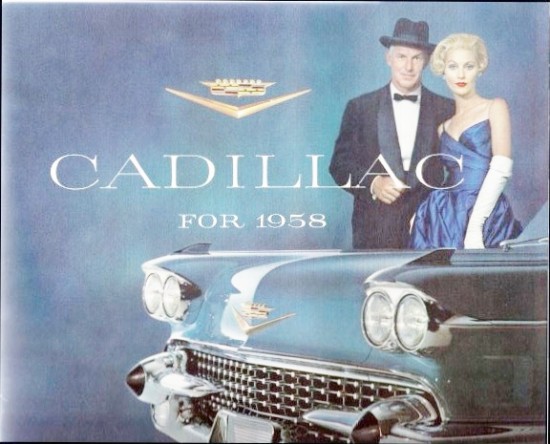 Look at what I bought my husband.  This guy's my doorman.  All kidding aside, nothing to me depicts the elegance of design in America like a '58 Cadillac.  These are from a Cadillac Dealer Color Catalogue.  The Dealer stamp on the catalogue is J.L. Tallman, 540 North Decatur St., Decatur, Illinois.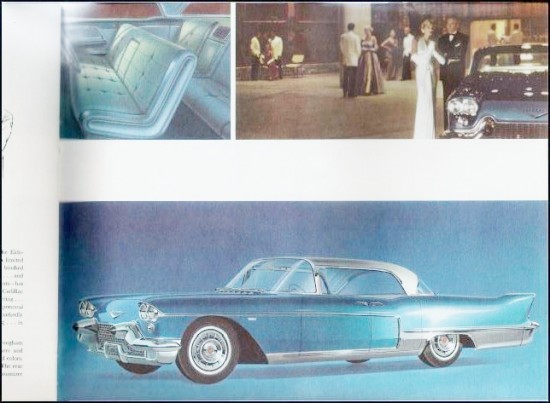 This is the Eldorado Brougham for that year.  Notice the suicide doors, many people don't realize that these were on a Cadillac before Lincoln made them "de rigeur" in their early '60's continental.  Two other features I find fascinating:  stainless steel roof, and the armrest in the back seat had a vanity mirror, and  perfume atomizer containing Arpege Extrait de Lanvin-I guess that's a fancy perfume of the day, but I don't know.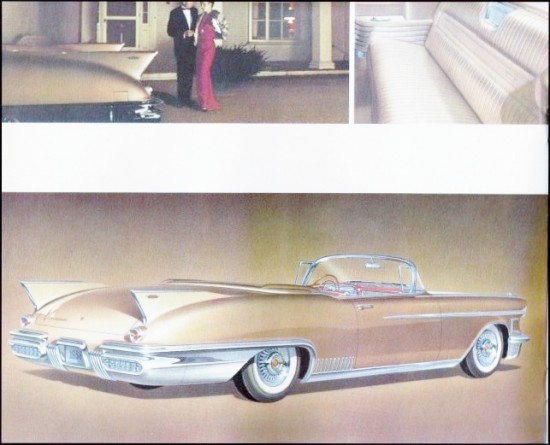 Sadly I cut off the tops of the fancy models on this page, but what a beautiful convertible that year in the Eldorado Biarritz, with it's boat-tail deck and shark fins.  All the leather interiors on this model featured bright metallic hues like copper, blue, and green, as well as black and white or vermillion and white combos among others.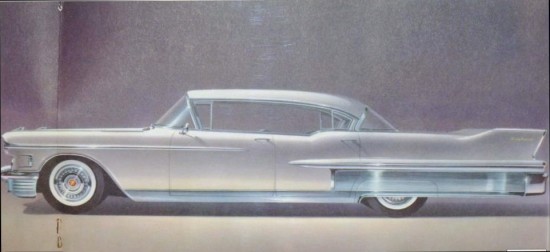 The Fleetwood Sixty Special sedan.  The lower rear fender embodies a single flowing panel of ribbed anodized aluminum with a stainless steel molding.  And matching fender skirts, of course.  Over-all length:  225.3 inches.