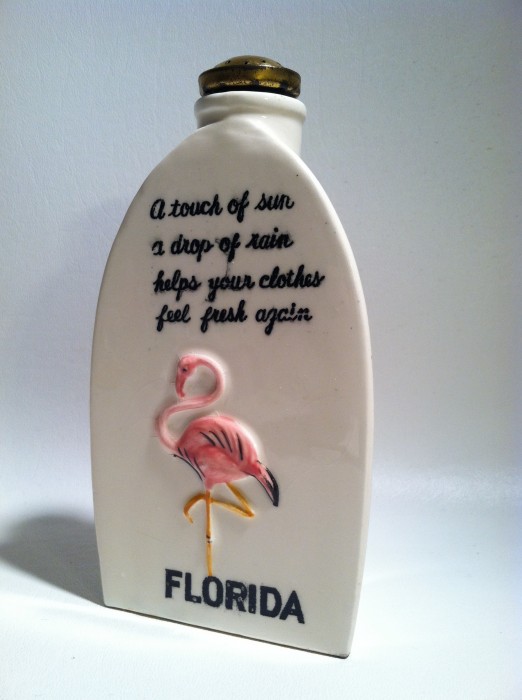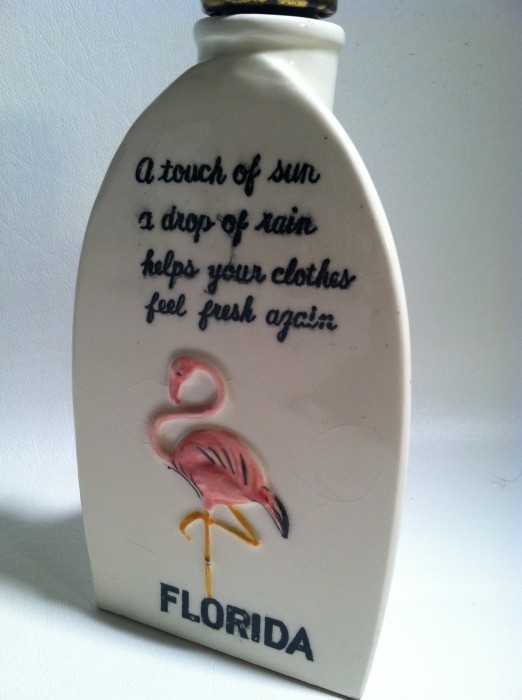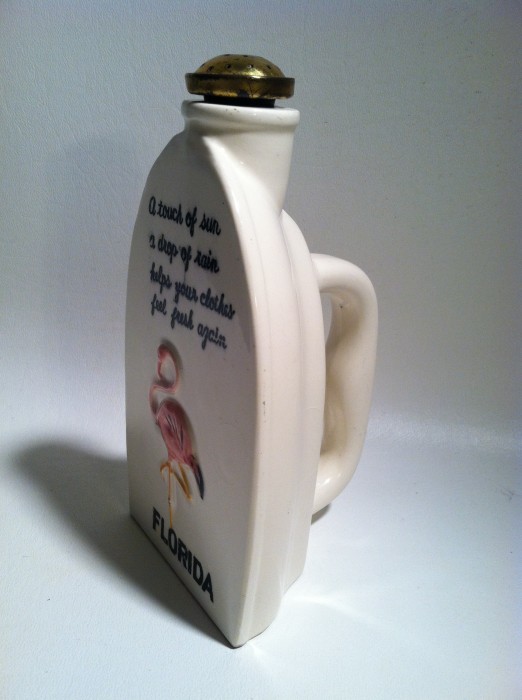 KITSCHY PINK FLAMINGO LAUNDRY SPRINKLER….
This is a ceramic laundry sprinkler in the shape of a "iron"…probably from the 1940's-1950's.  With the kitschy little pink flamingo, it might have been a Florida souvenir?
On "Ironing Day"…they were used to sprinkle your clothes to help get the wrinkles out before ironing..  Before there were steam irons maybe everyone (including my mon) had a laundry sprinkler.