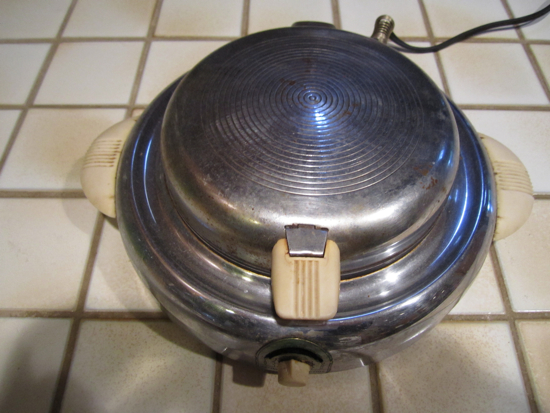 This is one of the only things I will actually cook myself, waffles. I found this waffle iron at the Melrose & Fairfax flea market for $5.00 in the late 90's and it has survived many moves and many uses!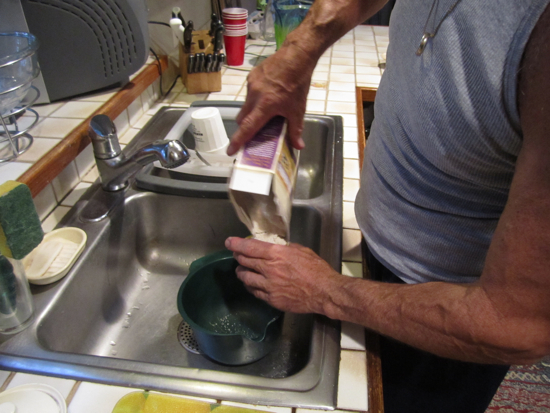 Preparation.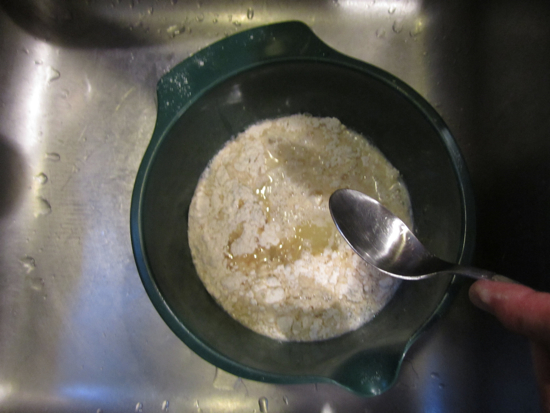 Gettin' down with some bisquick waffles or so I thought…..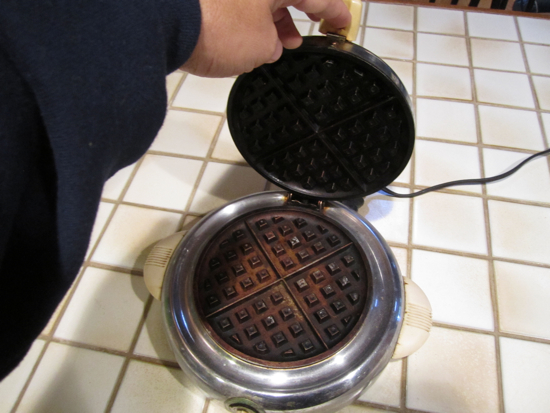 I had a picture of it cooking but it bubbled over and made the biggest mess. As I come to find out, Ernie used something OTHER than bisquick and the kitchen looked like a disaster. Everyone will just have to use their imagination.