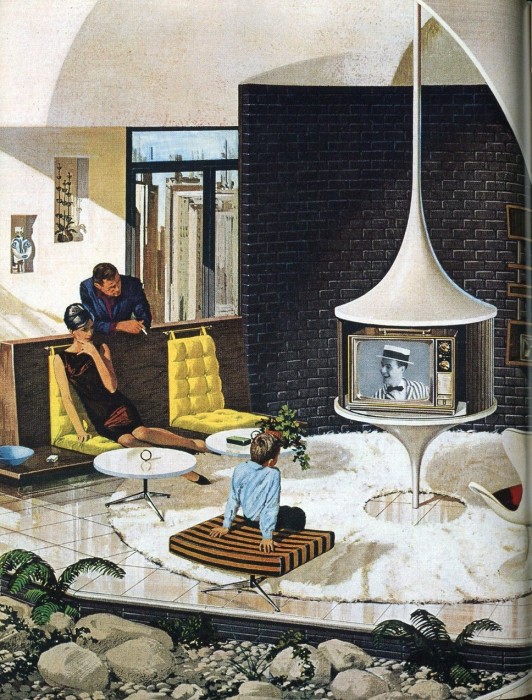 Another happy day gathered 'round the gigantic white shag doughnut.  Do you suppose dad is puffing on his Winston or his Chesterfield?  Or his PallMall …?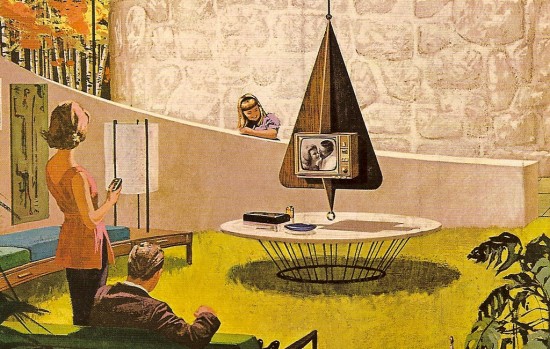 You can just never have too much black & white T.V.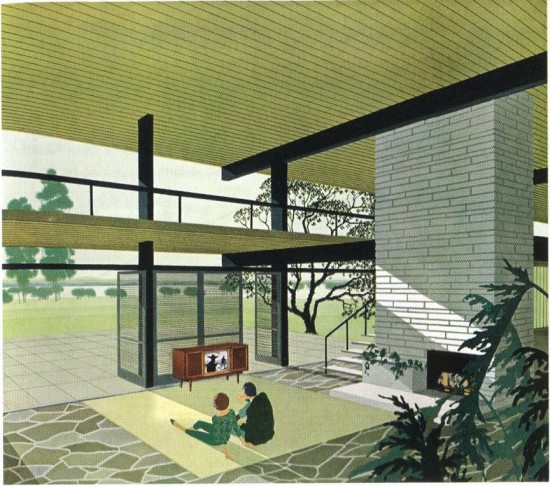 The only furniture you really need is your walnut ('cause I'm just sure it's walnut) cabinet T.V.
You just know they're listening to stereophonic high fidelity sound !