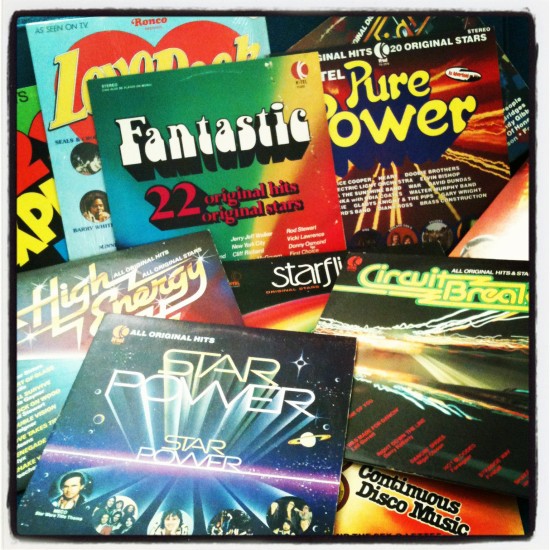 We got together with a bunch of pals last night after Musician Husband's local gig, and the music on the Sirius radio station had us all talking about K-Tel records. We were all hysterical and laughing to find out that each one of us still had one, or in most cases, MANY K-Tel records in our collections, and spent the night talking about the covers, the tunes, the commercials. So it only seemed right that this morning I would pull out my own collection of K-Tel's, accumulated through the years of thrifting, and listening to them this Sunday morning.
OH the memories!
The Disco version of the Star Wars theme!
Heaven on the 7th Floor (I hadn't heard that since 7th grade!)
Disco Tex & the Sex-o-Lettes!
I then logged onto Facebook to find that the friends we had hung out with last night had all done the same thing- what a fun way to spend a Sunday morning!