I recently purchased this package of washcloths at a dollar-type store & no, I am not going to use it. I bought it strictly for the amazing packaging.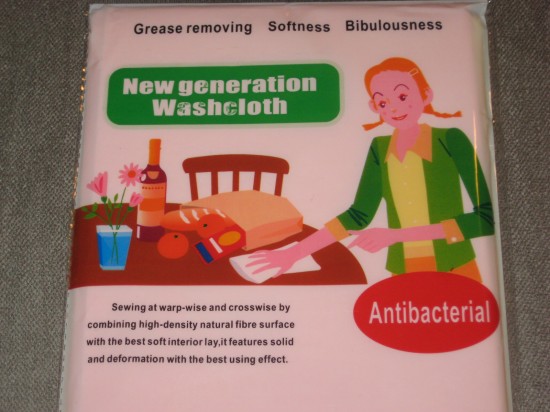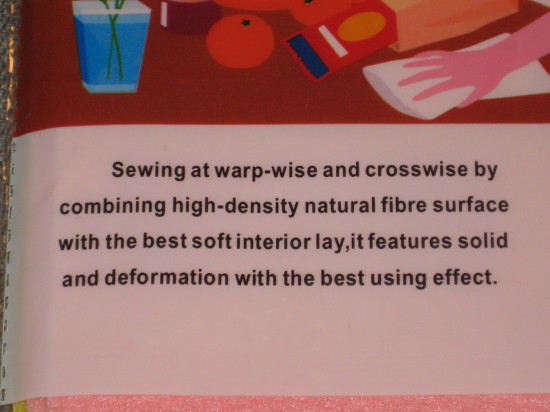 I get that warp is a textile term (basically meaning the lengthwise fibers- think of a loom), but I was completely lost after that. I admit it, I had to look up "Bibulousness" and it means absorbent OR overly fond of alcohol. I'll let you decide which one applies here.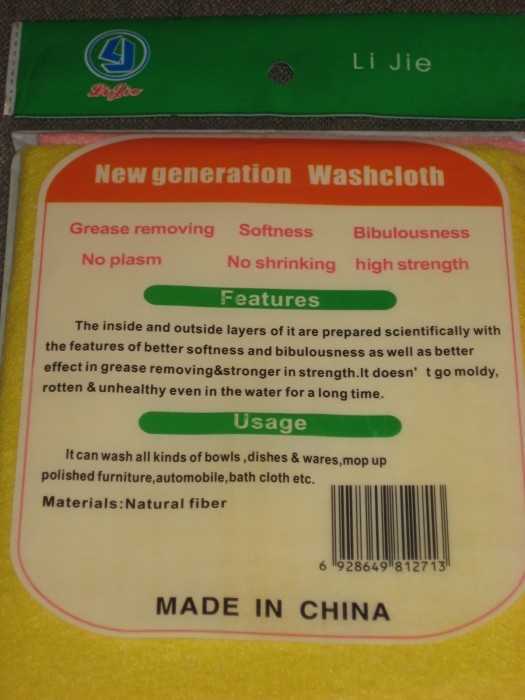 Also, NO PLASM! It's prepared scientifically! It doesn't go moldy, rotten & unhealthy! It can wash all kinds of bowls!
What's not to love?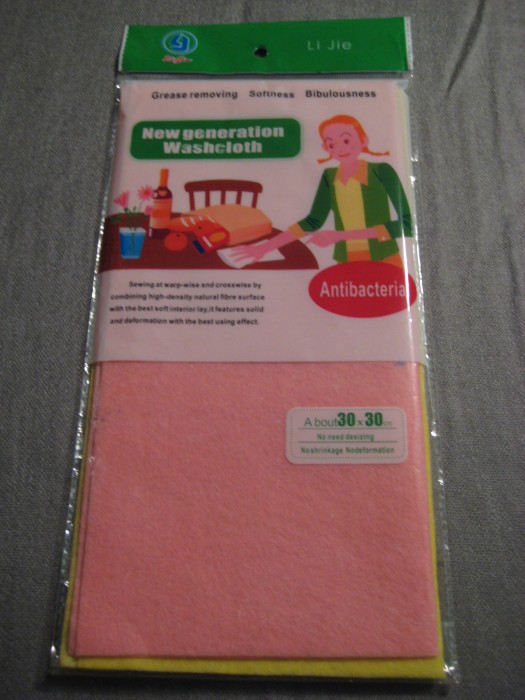 I think I need to go back and buy another package, since I am awfully tempted to open this. I have doubts about its fondness for alcohol.