Two of our favorite central Florida attractions are within a stones throw of each other on the old Orange Blossom Trail – aka Route 17 just south of Orlando Proper. You already know how we feel about Gatorland – but how very kitschy and cool to know that their next door neighbor is the World Headquarters for Tupperware!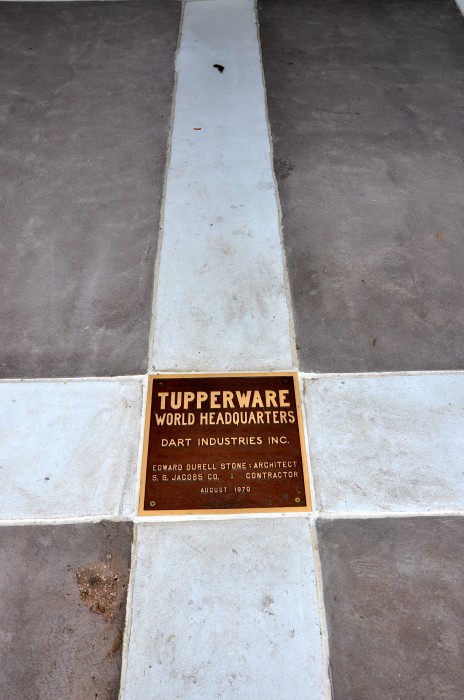 Built in 1970 and quite mod inside, there is a museum – or what they call the Confidence Center, located in the main building. There, Monday-Friday 10-4 for FREE you can learn about the history of Tupperware, their famous home parties, and all the brands that are now under the Tupperware Brands umbrella. One of 'em is Fuller – like the Fuller Brush man, selling brushes door-to-door!
While the place is really mod and 1970s futuristic looking ( I kept on thinking of the Woody Allen movie Sleeper) My favorite parts were the vintage Tupperware, under glass (nah, probably plastic) domes, preserved for generations to come: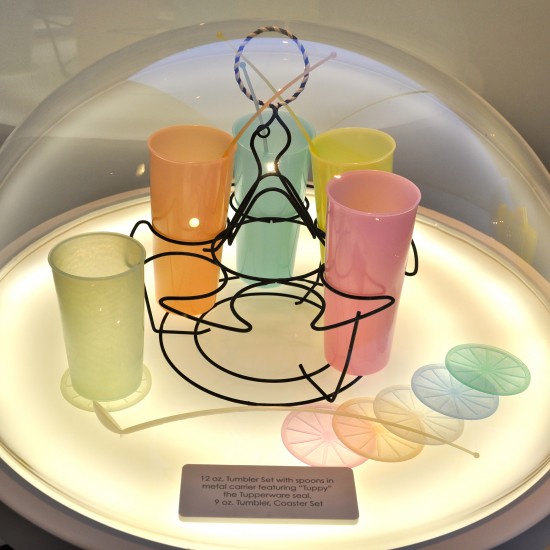 AND there's even a place where you can collect miniature Tupperware collectibles: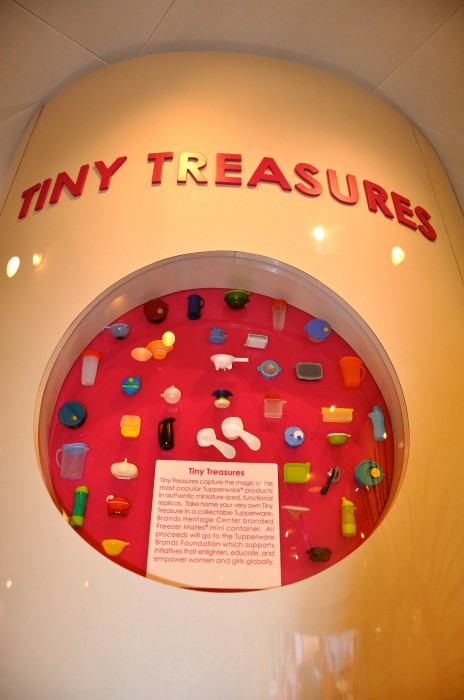 And finally, if that wasn't enough, you can place yourself in one of the backdrops from the famous Tupperware Jubilees (pre-Disney central FL entertainment spectacles) and get your photo snapped and then email it to someone! Here's "Retro Roadhusband" and me doing our best to minimize our appearance and maximize the backdrop wonderfulness:
With a gift shop Gallery of Tupperproducts to purchase, who can resist? I'm now considering trying to host a Tupperware home party myself!