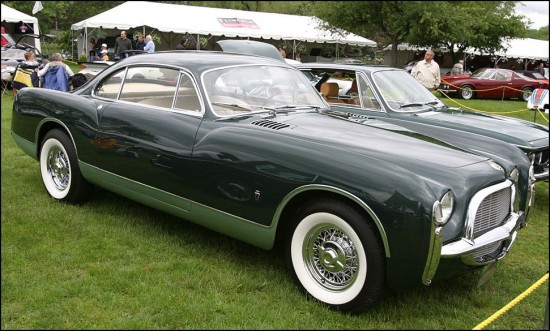 At the 1952 Paris Auto Show, Chrysler debuted what they called the "Thomas Special."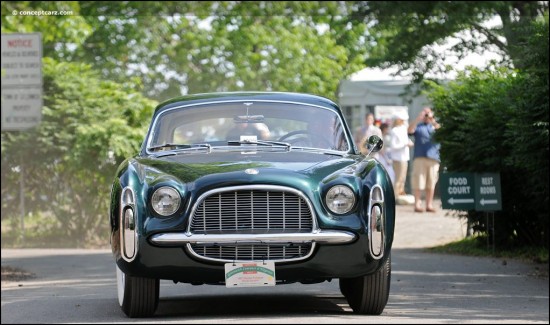 I thought the front looked vaguely familiar, and it is.  Here's a 2008 Chrysler 300.  Could be a coincidence, or maybe the stylists took their cue from this beautiful early 50's car.  Sorry, the newer one, not so much, but if they did, I admire the notion.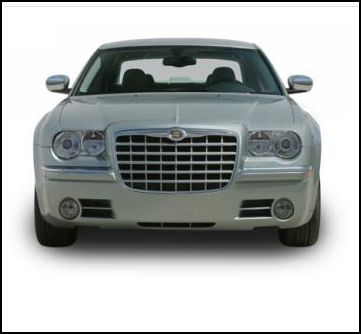 This 'Idea car' was the work of industrial designer Virgil Exner, who was contracted by Chrysler along with Carrozzeria Ghia to build the coupe coachwork.
The one criteria that was demanded by the Chrysler President K.T. Keller was that 'a person should enter and exit a Chrysler without knocking off his Fedora.'!
This car was specially commissioned for C.B. Thomas, president of the export division of Chrysler.  It had power steering, an electric radio antenna, a powerful V8.  Rolling Grace.