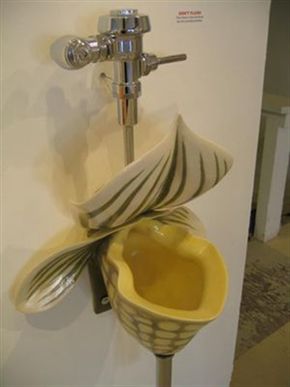 I have come across these ceramic flower urinals before , a garden centre in the north of the UK has them in their loo, they are quite stunning and I think every home should have one even , even just for decorative purposes.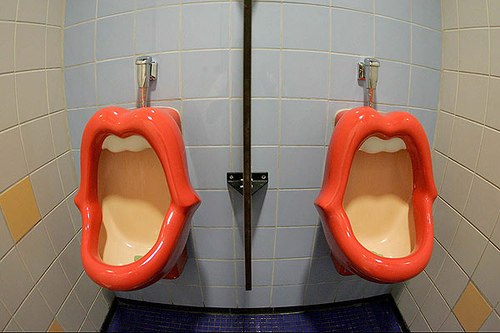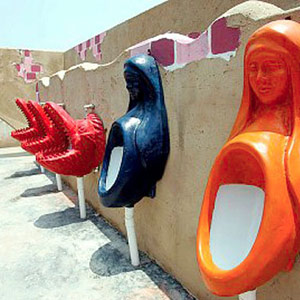 This I believe is in China, a bizarre mix of the Virgin Mary and what appear to be crocodiles !!!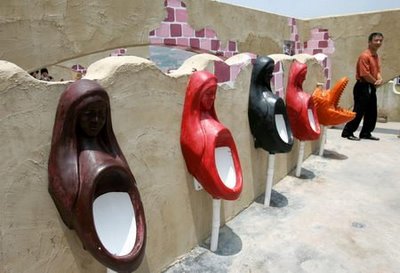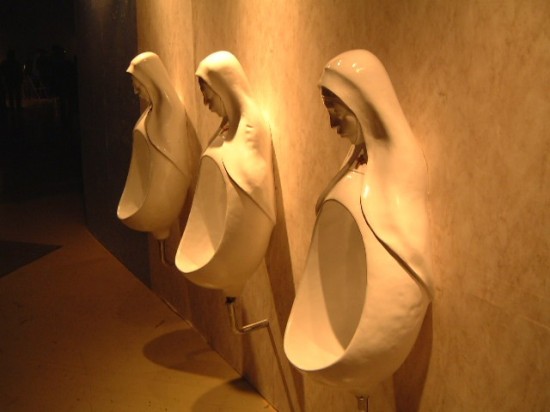 My personal favourite..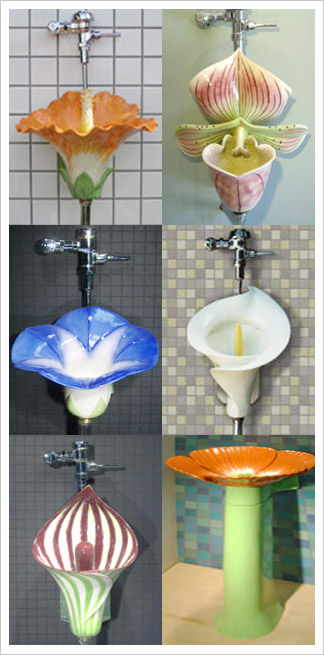 Some more flower inspirations including a handbasin…