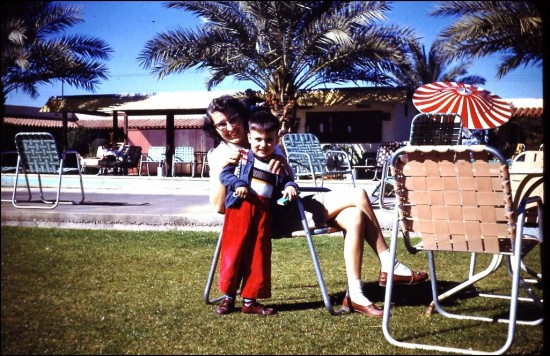 It was only today that I came to the realization that the Toy Ford Ranchero that I'd posted here November 16, 2010 was being held in my hand in this old slide that I'd digitized from a picture Dad took of Mom and me.  https://www.awmok.com/?s=ranchero&x=0&y=0
I remember a few of things about this trip, even though I wasn't yet 4.
I wouldn't let them put a bib on me in Knock Kneed Lobster in Phoenix-I was too old for a bib.
I remember playing shuffleboard at the motel, but only for a little bit at a time, because the old guys (who scared me) played all day.
My parents bought me a chrome flashlight that took D batteries with a red bezel.  I loved to stand in front of the mirror at night and turn it on with it stuck in my mouth.
It's a long drive from Nebraska to Arizona in a '57 Desoto Wagon.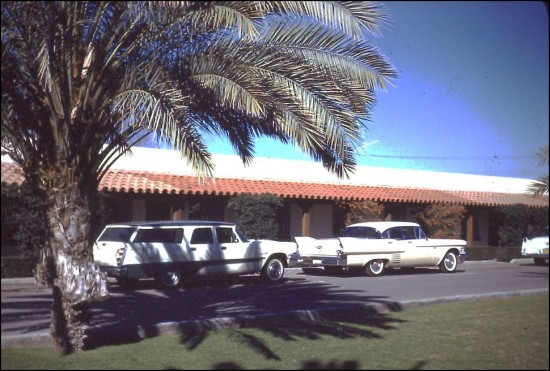 Dad dressed up for a job interview while we were on "vacation."  He sold the farm the next year, and we moved to town.