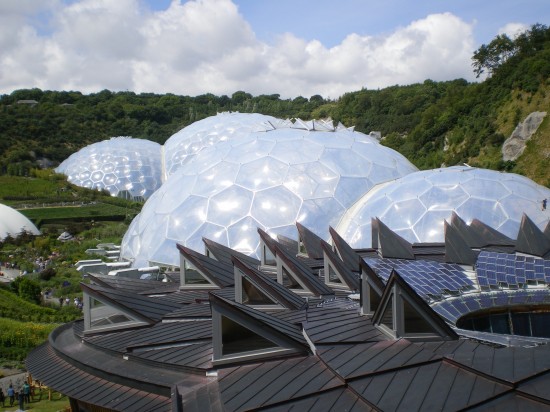 This is The Eden project in Cornwall, the worlds largest greenhouse, in a disused clay pit in Cornwall.The domes consist of hundreds of hexagonal and pentagonal, inflated, plastic cells supported by steel frames. The first dome emulates a tropical environment, and the second a Mediterranean environment.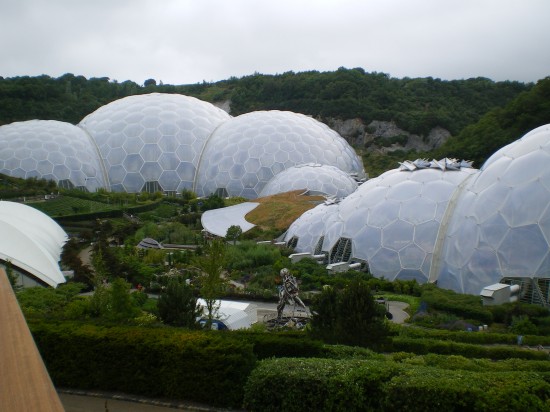 Putting up the biomes required the largest birdcage scaffolding in the world – 12 levels, 25 metres across, containing 46,000 poles. In all, 230 miles of scaffolding was erected and it is in the Guinness Book of World Records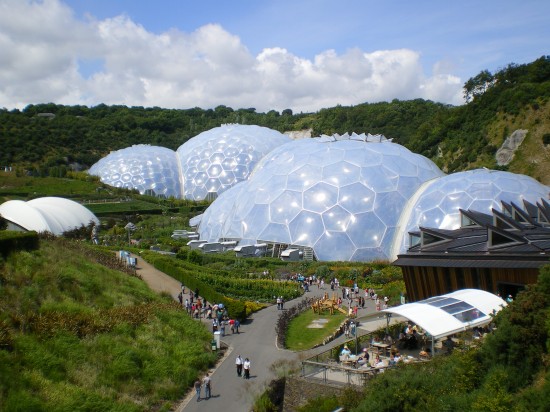 The largest biome, the Humid Tropics, is 240m long, 55m high and 110m wide – with no internal supports. It's large enough to house the Tower of London, tall enough for a tower of 11 double decker buses and long enough for a nose-to-nose traffic jam of 24 buses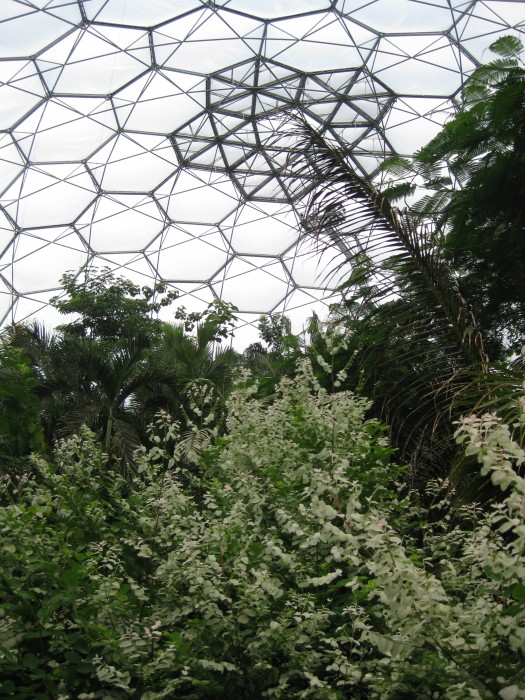 A few Interior shots, the tropical dome takes some stamina as its so humid, they have a cool room you can recover in, they have birds , lizards insects etc just like a living rain forest.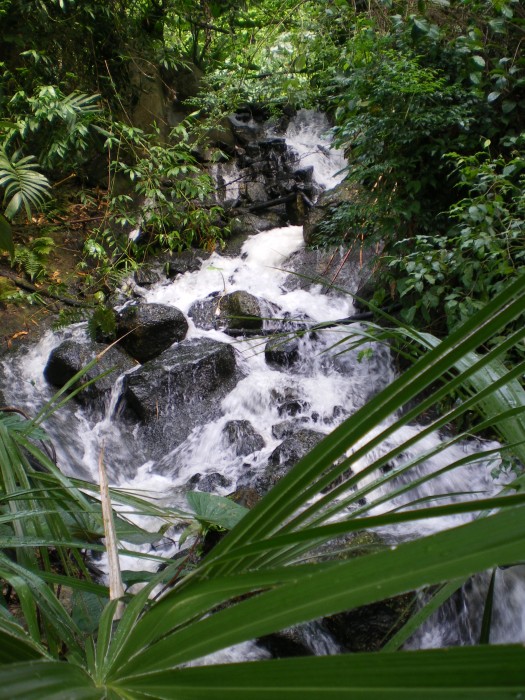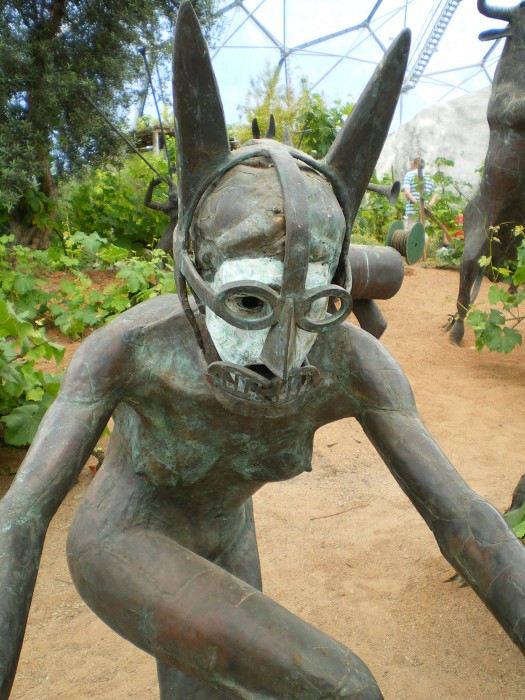 And in the more temperate biome , displays of stunning summer flowers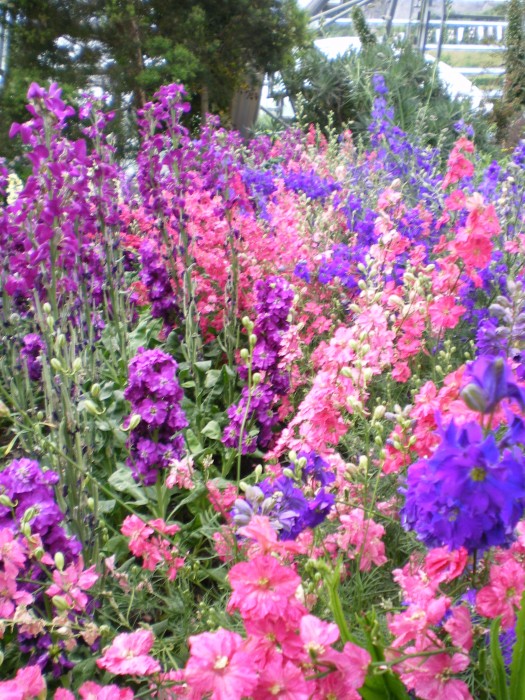 Outside the massive bumblee….