This weekend we went to Bristol, and visited The Arnos Vale Cemetery. On many occasions I had glimpsed through the gate but it was always locked and the grounds looked to be in a state of decay. Arnos Vale opened in 1839, and contains over 42 acres of burial ground.In 1987, alarmed by a press report that the then owners wanted to clear a large section for commercial development, a group of concerned local people came together to oppose the proposals and win long-term protection for the cemetery as a heritage asset. It is now managed as a charity and has been saved from destruction.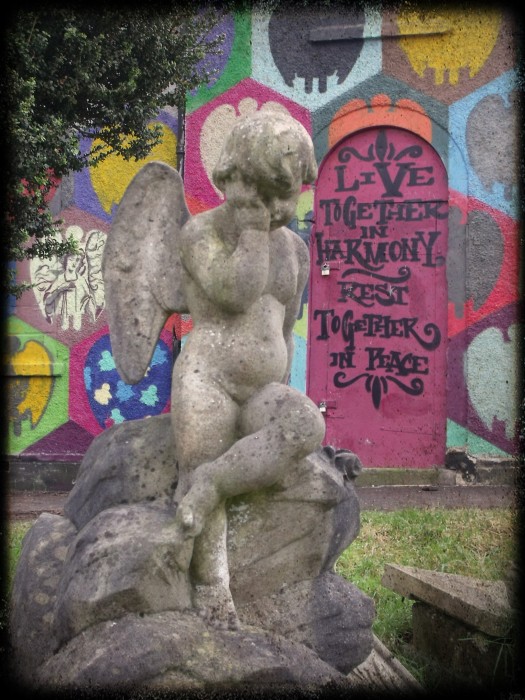 At the far end of the cemetery I found this disused building which had the most wonderful graffiti , I believe is the the work of Inkie, a Bristol Street Artist. I loved the contrast of the old and new.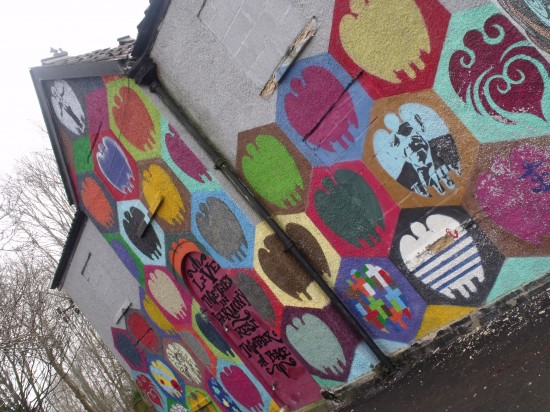 On the side facing the entrance an impressive Inkie artwork.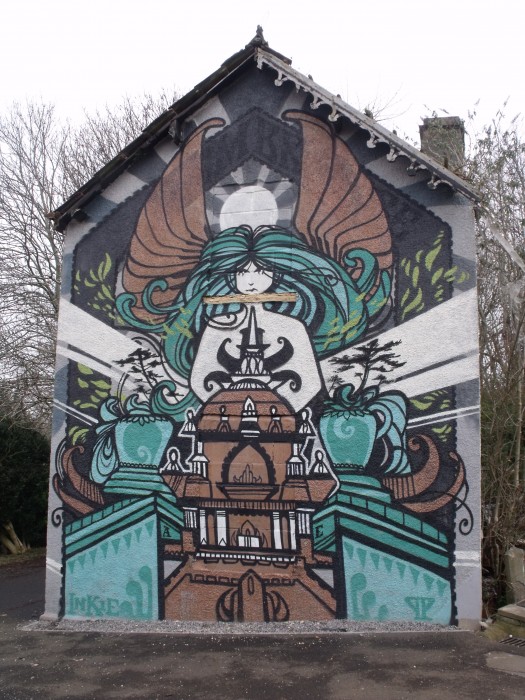 Dotted about were some trees that had been decorated with knitted wraps, I discovered  that a local community knitting group were asked to make a knitted trail around the cemetery last year, and some of the pieces were still their.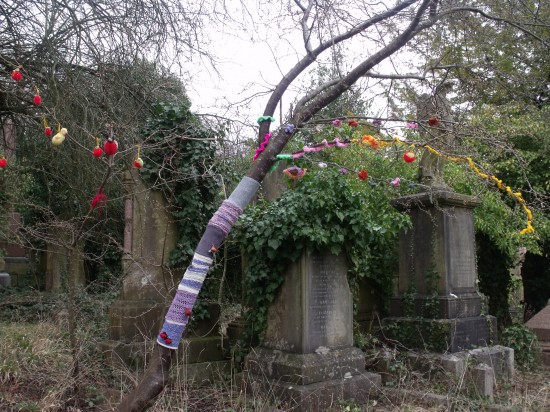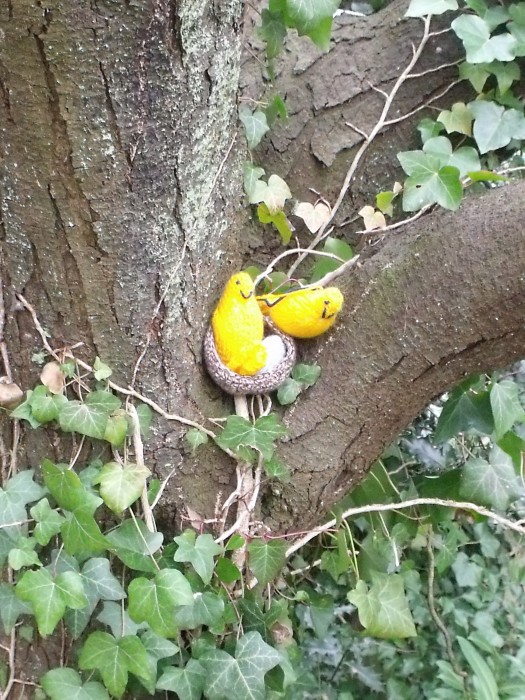 A beautiful place and obviously cherished by all the local people. Here is a picture typical of the cemetery, now maintained by volunteers and the charitable trust, also a haven for wildlife in an inner city area…