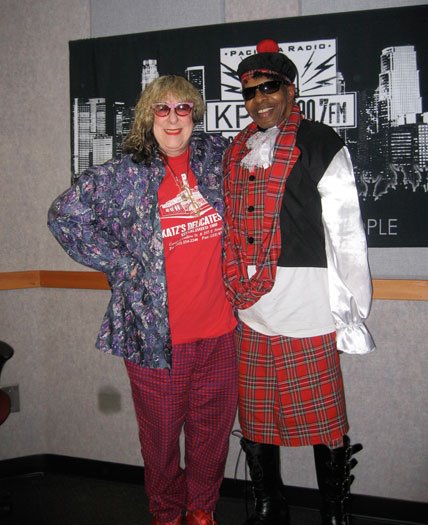 No new submissions today because I'm racing out of the house to be on Dr. Phil with Sly Stone of Sly and the Family Stone fame. Normally  I'd be a little excited to be on TV but the show is all about saving another iconic singer from self-destruction. A couple of weeks ago I got a call from a mutual friend who'd worked with Sly back in the heyday to see if I was interested in writing with him because he was clean and sober and a comeback felt possible.
I can't even tell you how much influence this guy had on me. One of the earliest purveyors of fusing together different genres of music, Soul, Funk, Pop, Psychedelic and Rock, and doing it in insanely wild outfits with a message of peace and celebration. And lets not forget that The Family Stone was the first group EVER to have female players in the band. The music was uplifting and life enforcing. But we all watched or heard about the life slipping out of Sly until there was no music anymore.
Having nothing to do with the phone call asking me if I wanted to write with Sly, I got an e-mail just as I stepped on the dias to honor Lily Tomlin, asking me if I would be on Dr. Phil. The show was to be devoted entirely to Sly. I was honored and, trust me, if I can be of any support to someone so influential on me and any other writer, singer, arranger or producer of popular music I'm there. So they shot an interview at Willis Wonderland where I just talked about why Sly was so important in music and that I believed he absolutely could rise again.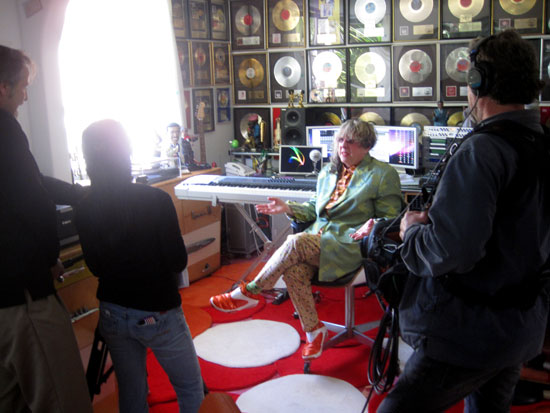 And now today, after the show being on-again and off-again all day yesterday as Sly decided whether he could commit to Dr. Phil staying on him to make sure the path stays straight and narrow, I'm racing to throw myself in the shower, find a couple outfits that I don't have to iron, and throw them and myself into the car that's coming to take me in mere minutes to take me to the Dr. Phil (sober) House. I have no idea what I'm walking into, both in the near future with Sly's family there, and in the little farther out future when we (hopefully) start to write. But no one is rooting harder for Sly to once again Dance to the Music and be an Everyday Person – I know I took liberty with People. And I know that you aKitschionados here at AWMOK are in full support as I shun my responsibility to post your insanely wonderful Kitsch today in order to do this. It's a noble and just cause and should we win you aK's here will get a blow-by-blow as we write a nice big, fat hit for 2012, The Year Of The Sly.