I've recently submitted some posts about the lovely town of Niles and it's fabulous railway preservation project. If you decide to ride the train, it's best to park in town and wait for the "shuttle" to the station. It's only about 1/2 a mile away, but trust me, it's worth it! Pretty much one of the best experiences I've ever had was waiting at the little hand painted shuttle sign and seeing this gorgeous vessel glide smoothly toward me…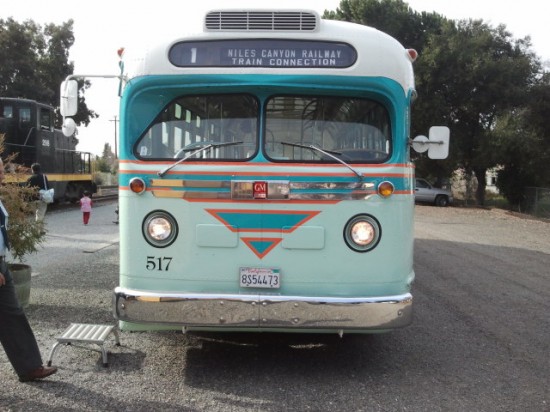 She's a 1957 GM 2 speed, 6 cylinder beauty and she just floats along like a dream. She was part of a bus fleet that ran in San Diego and she was rescued and restored by the brilliant Pacific Bus Museum.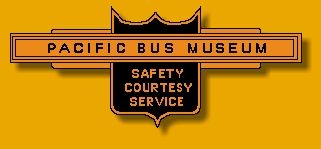 http://www.pacbus.org/index.html
The Pacific Bus Museum is a "traveling museum" and is responsible for the preservation of many beautiful public transportation buses. It's entirely volunteer run and operated. Every Sunday that the train through Niles Canyon runs, this bus shows up to take you to the station.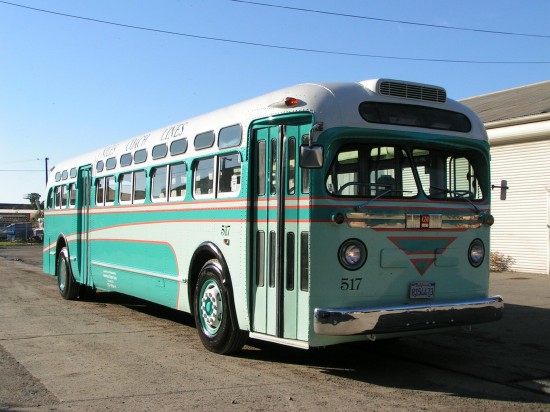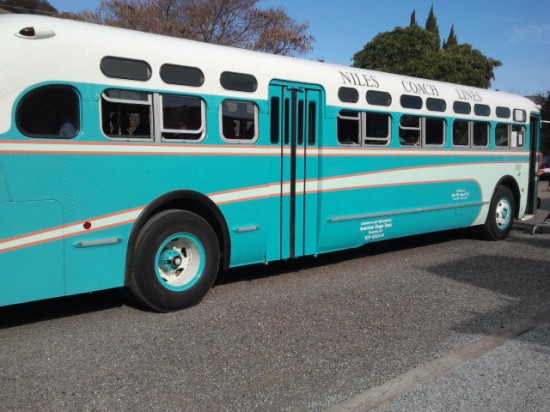 The handsome and dapper gentleman who piloted the beautiful number 517 had also helped restore her. You could tell there was a love connection between the two. Even his tie clip was a tiny bus (I didn't get a photos unfortunately) and he told us her history over the PA system as we cruised along the street.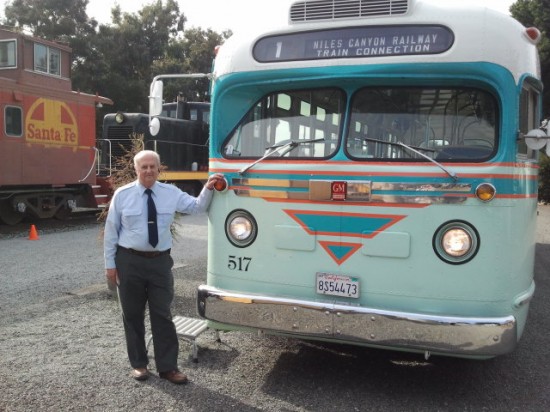 And here is a perfect example of the type of people who populate Niles: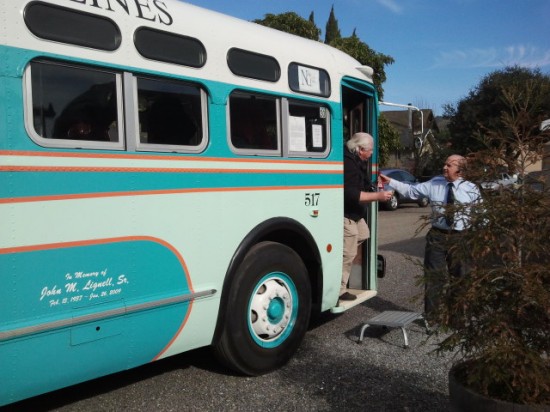 I'm hard pressed to think of another place where a bus driver not only throws down a step stool but also offers a hand to disembarking passengers! When the driver (I unfortunately didn't get his name) saw me photographing the back of the bus, he mentioned that people rarely do. I was incredulous at the thought! Look at those lovely round lights and back windows, not to mention the signals lights? on the top! This baby is perfection from all angles!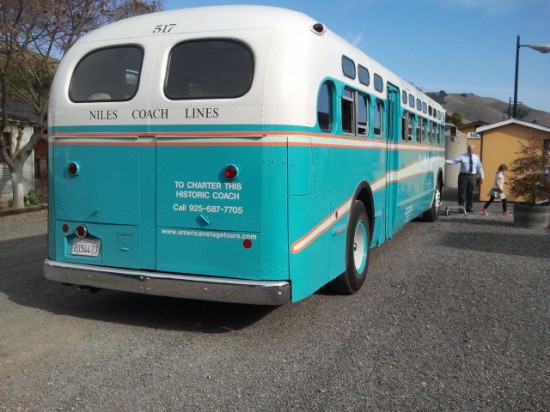 And check out her details….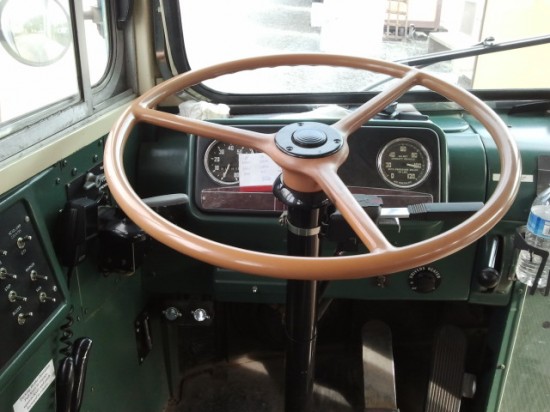 When I was a kid, one of the many things I wanted to be was a bus driver. How could you NOT want to be!?!?! When I got to ride in the magnificent 517, I was over the moon…Let's face it, this guy has it good and he knows it! He treated the bus with so much love and pride and that alone was just nice to see.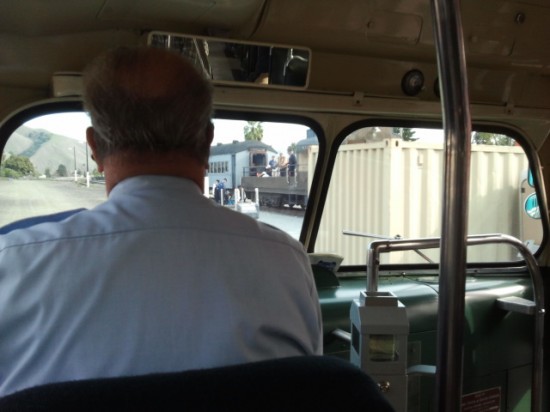 And by the way, you can charter many of the buses from the Pacific Bus Museum's fleet, so keep that in mind the next time you want to ride in in something fabulous! Or, you know, just write them a letter and give them all your money so they can keep doing this! That's what I'm going to do when I win the lottery…Until then, you can join the museum and maybe get lucky enough to attend a "work party" and help with the restoration! View the entire fleet here: http://www.pacbus.org/roster/index.html