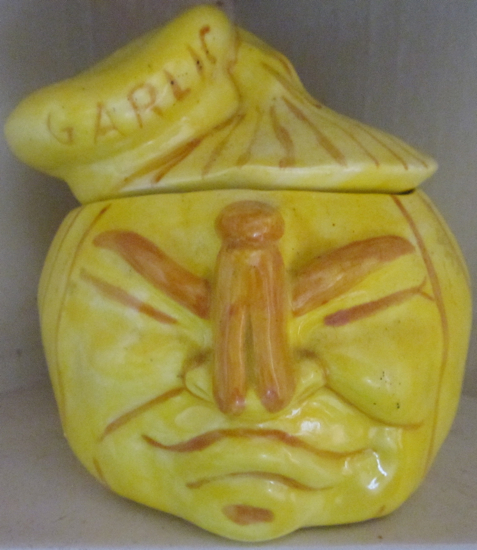 I died over this one.  I met up with friend and fellow akitschionado Planet Joan today.  The time I was there I ran around snapping some pics over a nice cup of tea, in between running around that is….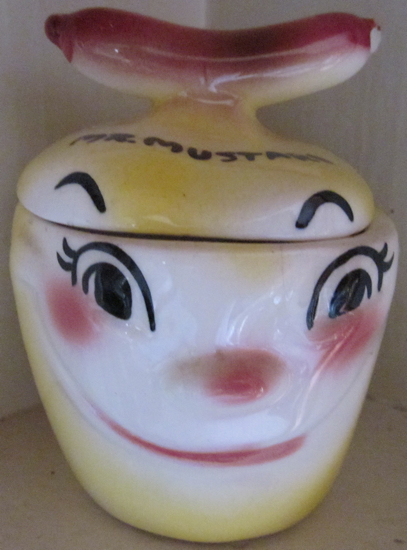 Mr Mustard just kills me.  Love the hotdog handle for sure and his eyebrows.  Love how the eyebrows are on the lid.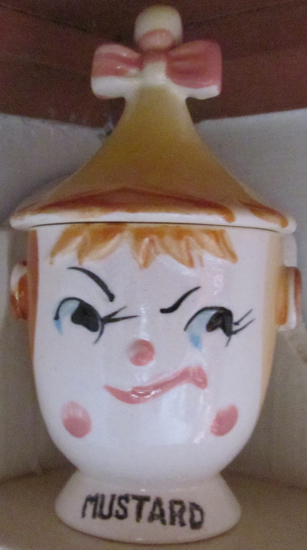 An angry mustard person.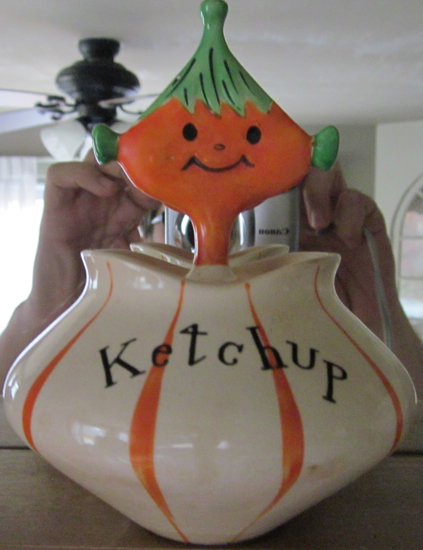 LOVE THIS ONE!