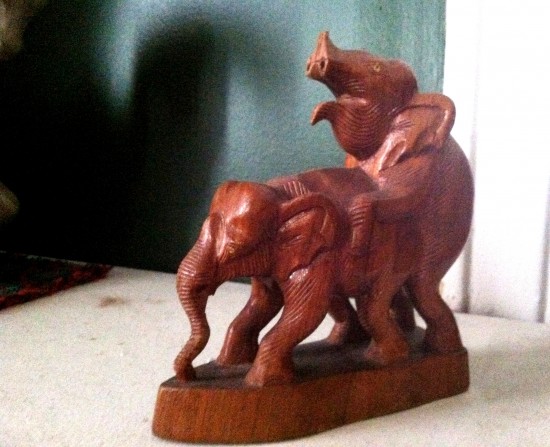 Picked it up in a CT Goodwill for $ 1.00.  I suppose it was cheap because of the missing trunk… but I am in love with the "pig snout" that it became.  Perhaps the top is not an elephant at all but but a giant pig with elephantine ears.  They also have glowing plastic gold eyes.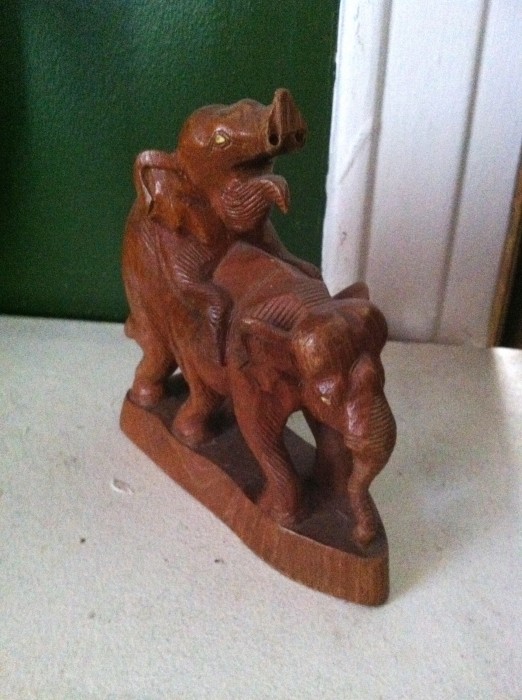 I just realized that the snout holes were probably the result of knick-knack "ivory" poaching.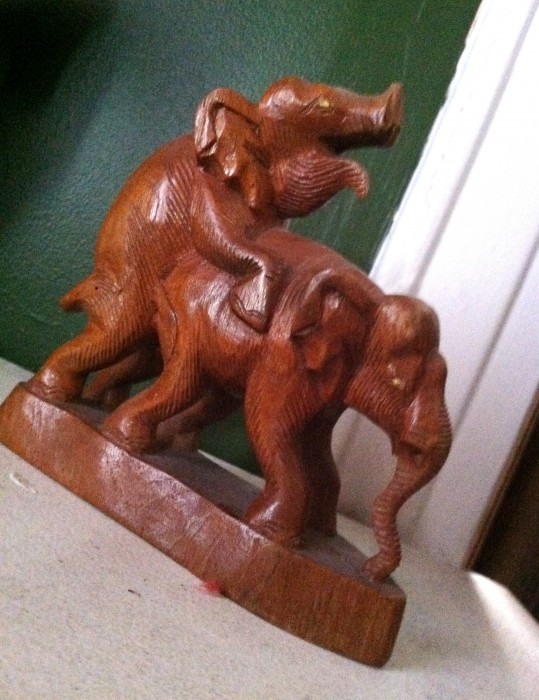 It's important to see from all angles.  A thing of beauty.  Evil eyes.  Poor Ms. Jumbo.