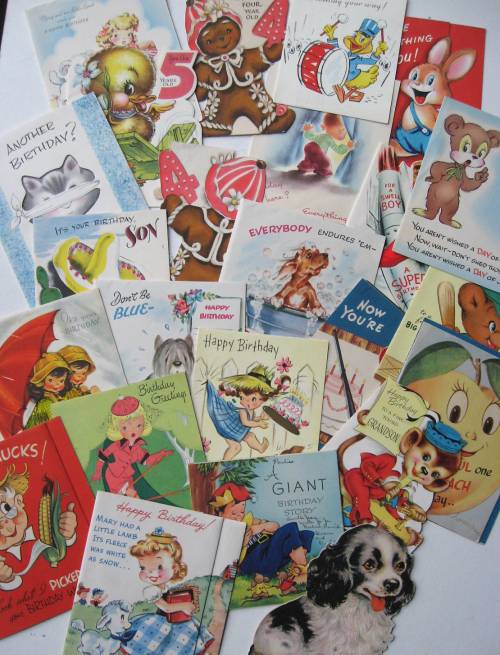 The graphics on these cards from the 50's were all about the message though illustration. Below are a few of my favorite pop ups.
Hard to believe this peach pops into a bunch of bananas.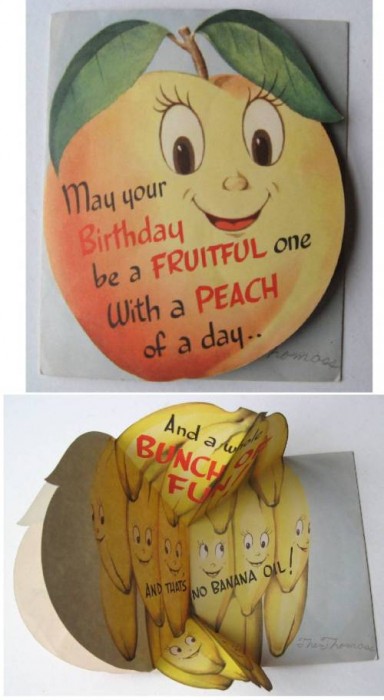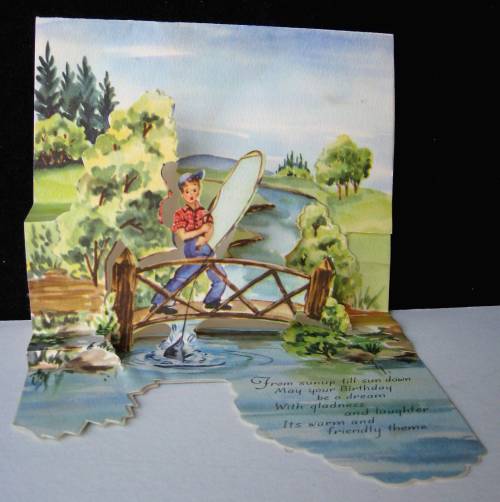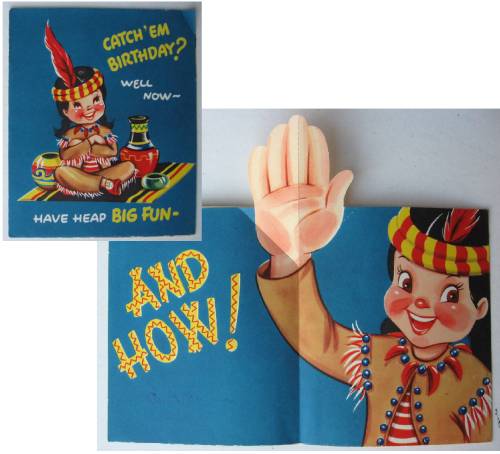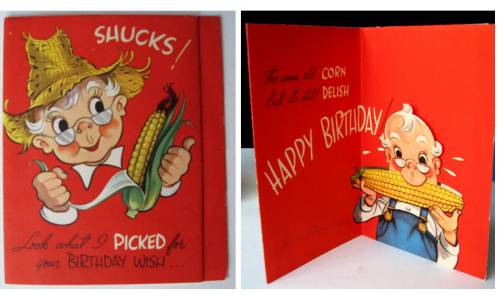 When the card opens, the corn slides across as he eats.
These cards were something I found at an estate sale a few years ago and just dug them out. In the coming days, I'll share more of them in detail.