I'm not a Marx Bros. fanatic, but I flipped when I found these vintage 1954 Groucho cocktail napkins.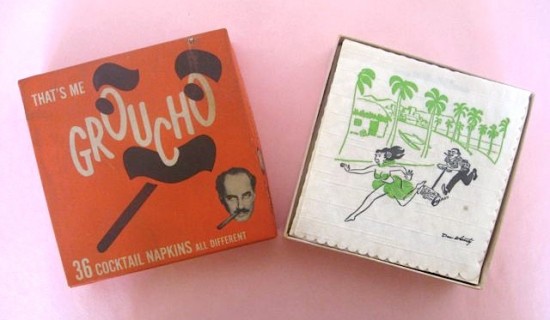 All 36 were in the original box and they're in really good condition.  And just like the box says, each one is different.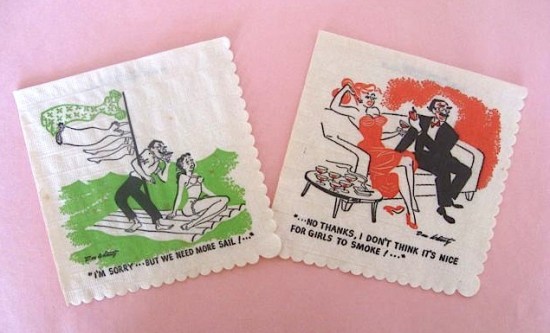 They seem to nicely capture the slightly naughty humor of Groucho.