I came across this beautiful facade in Falmouth, Devon on the SW coat of England. Inside were a few random shops, such a shame the whole building could not be restored.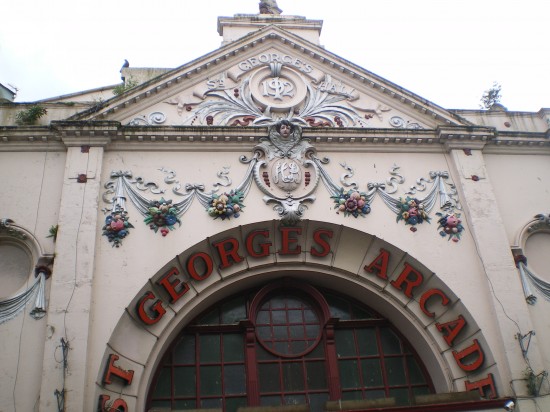 St George's Arcade used to be Falmouth's first cinema which was, when it was built in 1912, one of the largest in Britain. However, the cinema was badly damaged by fire during the war.
It was difficult to get pictures as it was a very busy narrow road..