Each cultures have its reputation. Accurate or not, you'll be judge. Holland carries a reputation of having people who think that a penny saved is a penny earned. True or false, no matter, but you won't be surprised that this lovely Diva Piggy bank comes straight from the country of windmills and free bicycles.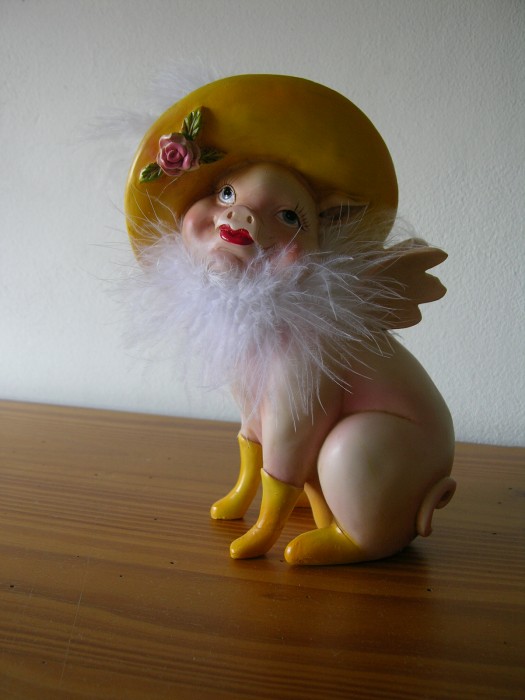 Don't be shy, Diva, show us your lovely back: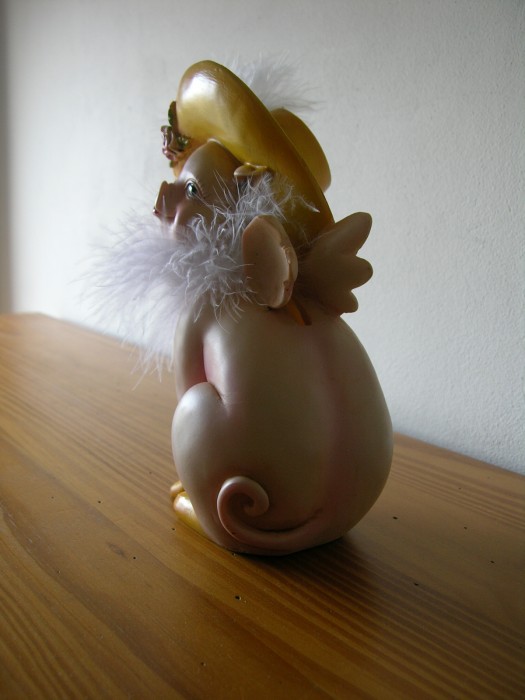 And what happens when you've saved enough pennies that you think it's time to spend your hard-earned pay? Should you break the lovely Diva into tearful pieces? Nah, you can (shamelessly) take the secret key, hidden in an equally secret place: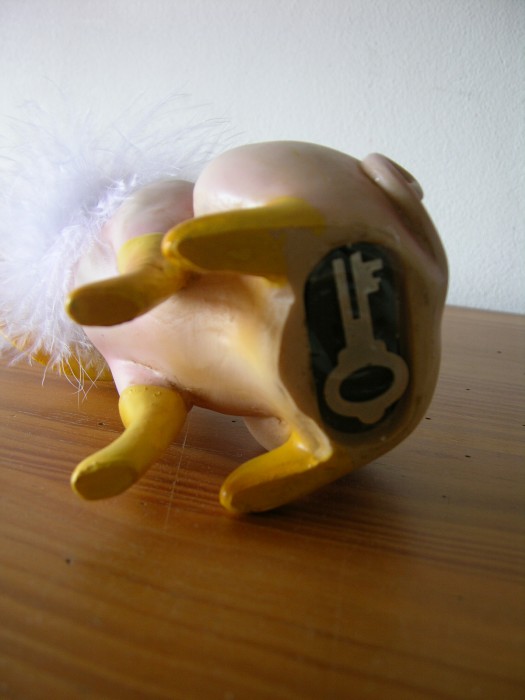 Now isn't it time to think and grow rich?
Gilles