In the UK this week the weather has been unseasonably warm, this made me think of the onset of summer and my favourite pastime of eating Cream Teas . Ideally one should partake of them in a pleasing setting, extra points for nice china (no stainless steel drippy t pots, and quality jam .)
A cream tea (also known as a Devonshire tea, Devon cream tea or Cornish cream tea) is taken with a combination of scones, clotted cream, and jam.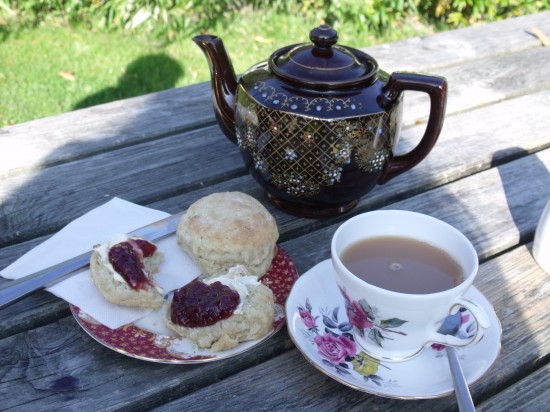 The Devonshire (or Devon) method is to split the scone in two, cover each half with clotted cream, and then add strawberry jam on top.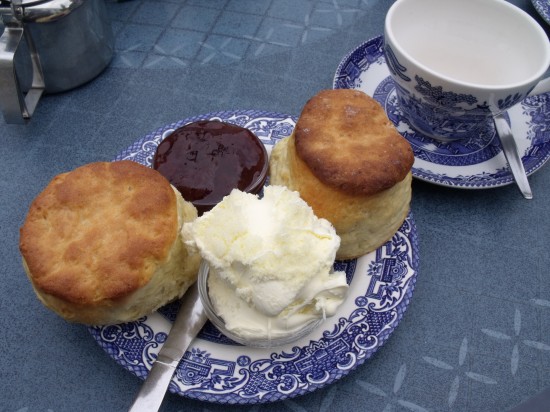 This one is a very good example, huge scones, loads of cream and tasty jam….
Cream teas are offered for sale in tea rooms throughout the United Kingdom (especially South west England, (where I live ).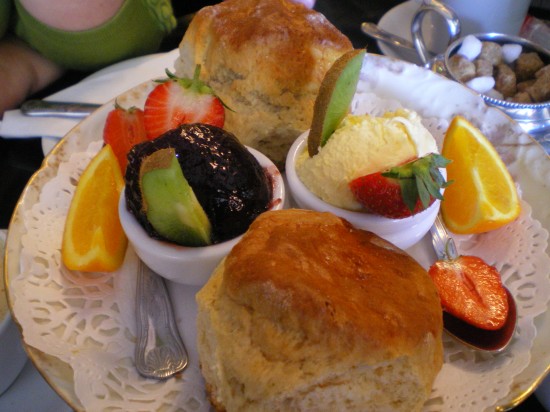 This is my friend Andy who shares my love of Cream Teas ,but manages to stay really slim , we go on jaunts to places that must include a cream tea.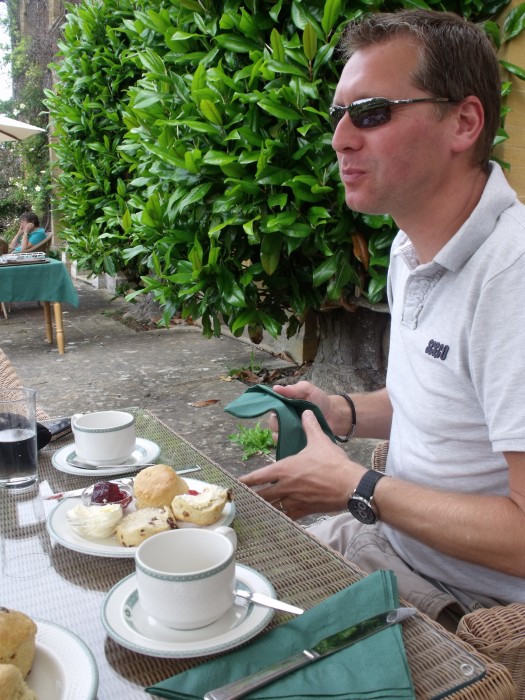 Unlike Andy I just love to stuff my face (in the interest of research of course)