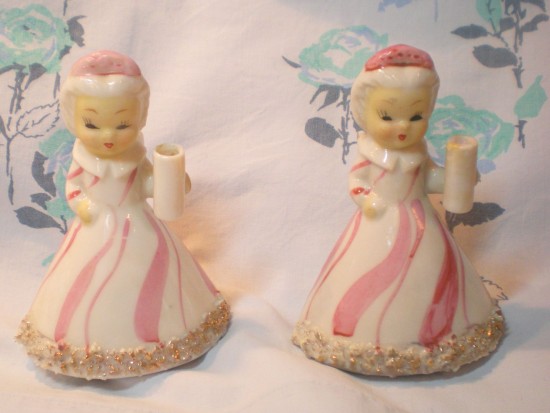 These little candle holders were only a dollar.  They are quite small and the candle holder is almost too small for a birthday candle.  They are cute though, like peppermints.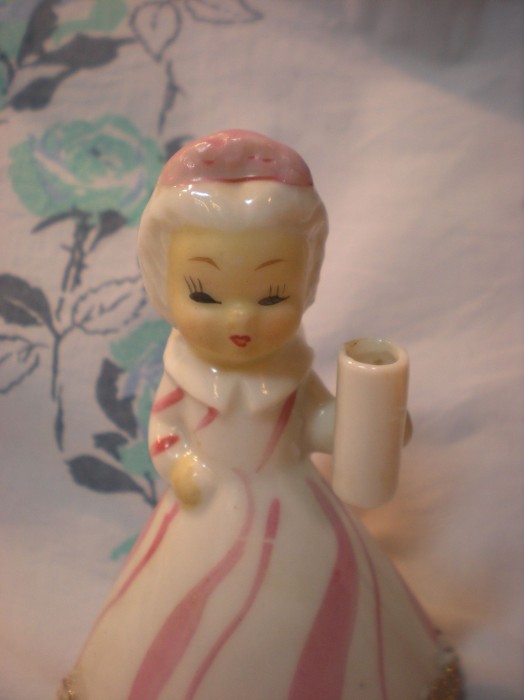 There's a pair of little older ladies at a Flea Market I frequent and they always have great stuff like this for cheap.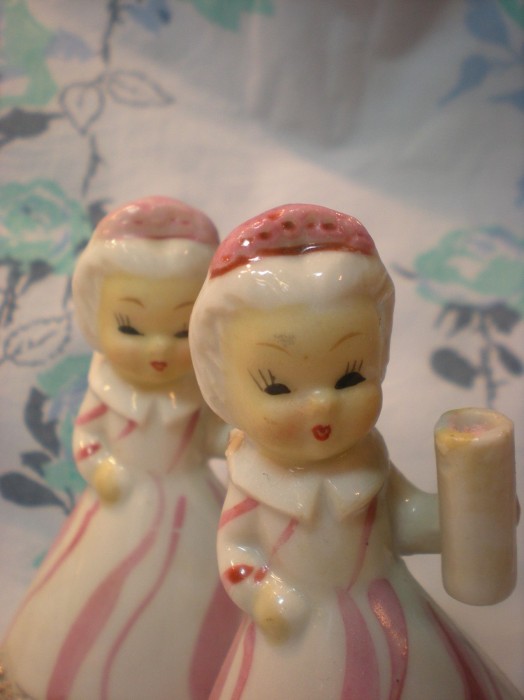 Way cute, though it bothers me they aren't holding the candles in opposite hands.