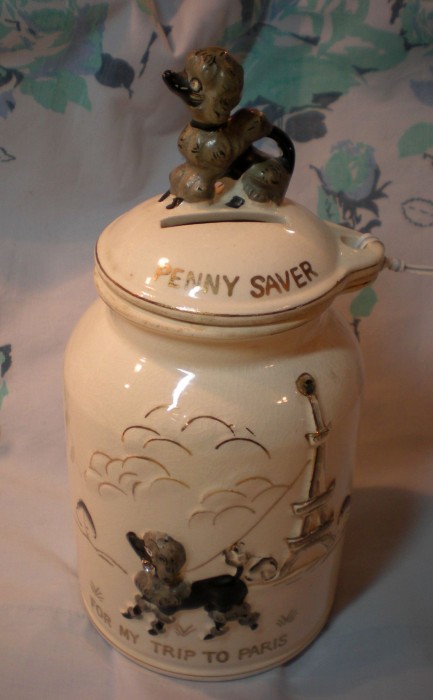 I splurged on this at an Antique Show, I just had to have it.  It is a cute bank with poodles and the Eiffel Tower… the guy I bought it from said he had displayed it at a number of shows but that I was the first person who really seemed to like it.  So he gave me a $5 discount. :)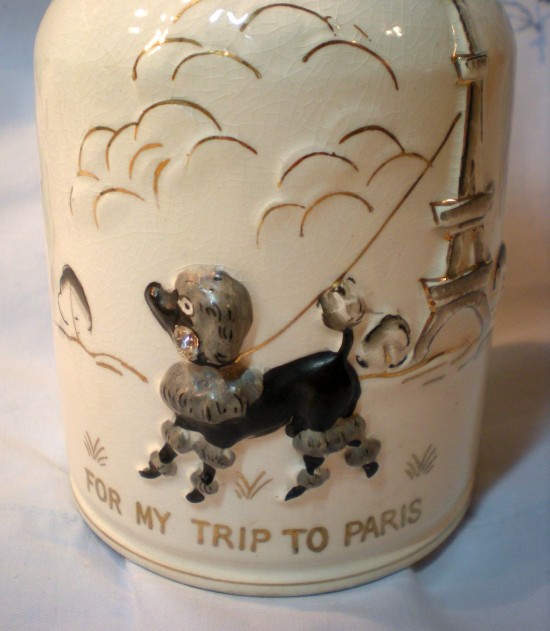 I'm not sure I'll ever make it to Paris, but I can have plenty of poodles with the money I could stash in here.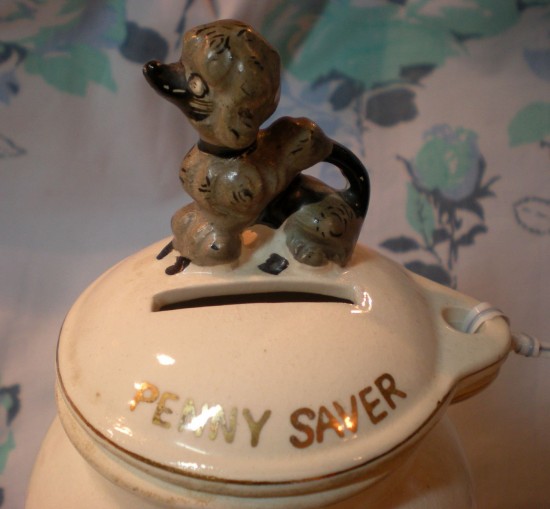 Poodle on top has a rhinestone eye.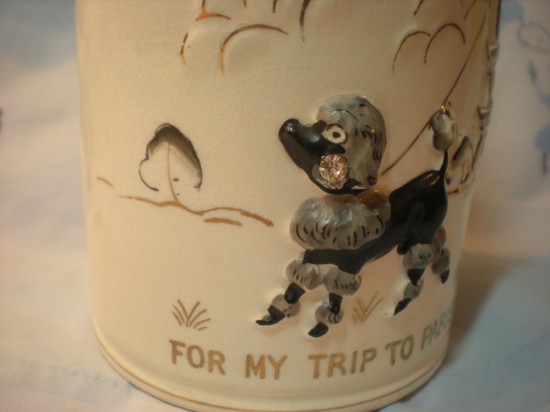 He has a rhinestone earring.  I think a rhinestone is missing from the top of the tower, but I can replace it.