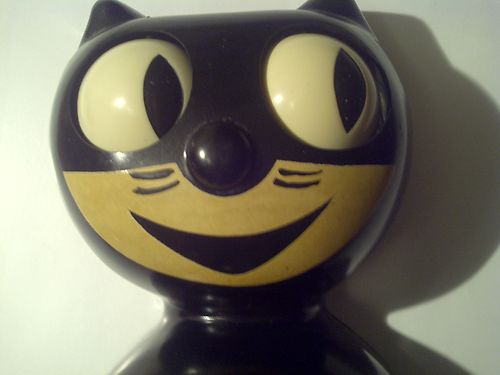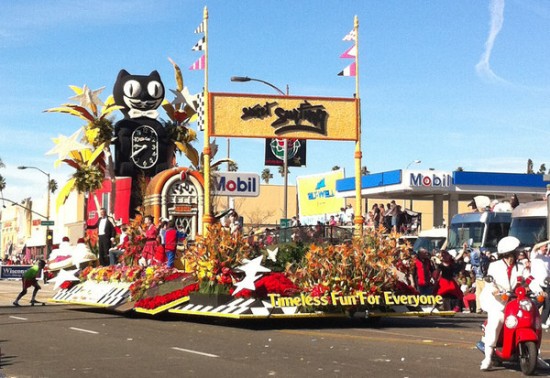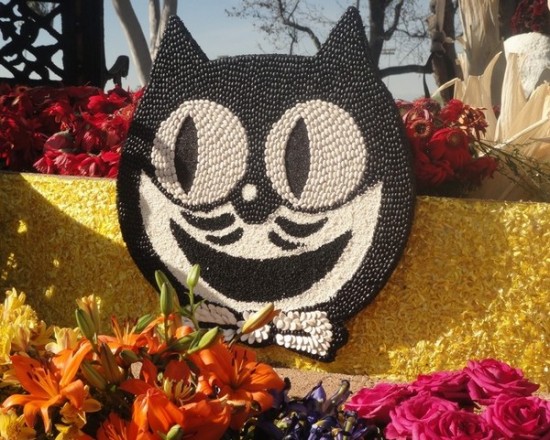 TICK  TOCK…
WOW!!!…8Oth Anniversary!!!   The Kit-Cat Clock is having a Birthday!!!
They started the 2012 Anniversary Celebration with a Kit-Cat Clock Float in the Pasadena Rose Bowl Parade!!!
So cool…as part of the celebration, they are asking proud owners to post a picture of their own clock in their Kit-Cat Hall of Fame!!..
Allee don't you have a Kit-Cat Clock??  When I saw the site, it made me wonder how many AWMOK aKitschionados own a Kit-Cat clock??  Doesn't Michael Ely have one???…Kooky Kitsch???   You are so lucky to own one, I used to see them all the time???
There is info on how to date your Kit-Cat…
The California Clock Co. from Portland Oregon?…huh??…made their first clock 1932!!   The clocks from 1930's-1950's have "Two" Paws, the clocks made after that have "Four" Paws and a Bow Tie..  Most clocks sold since the 1980's have batteries.
From Ebay…here is one of the sweet 1930's "Two" Paws….WOW!!!