As an AWMoK akitschianado, I felt it was my civic duty to report the death today of Thoma$ Kinkade, arguably one of the most successful artists of all time, and certainly the most successful in the United States.  Much beloved by the Christian community, I wonder what conspiracy theorists will say about his passing smack right in the middle of Good Friday and Easter.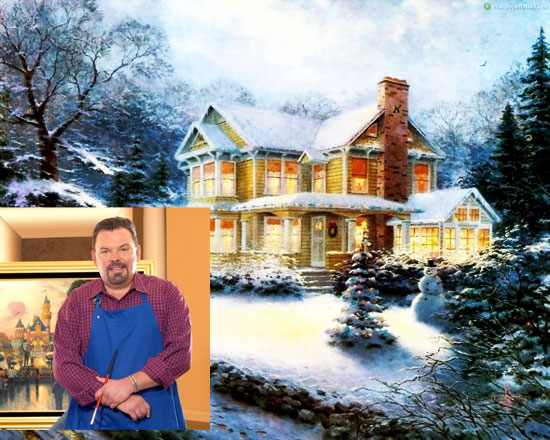 Kinkade'$ painting$ can be bought in malls all across this great nation of ours (and in Sky Mall too) and if you shell out a few hundred bucks more, one of his certified artist$ will come to your home and touch up your painting, highlighting the areas of glowing light.  There sure are a lot of areas of light in the painting below.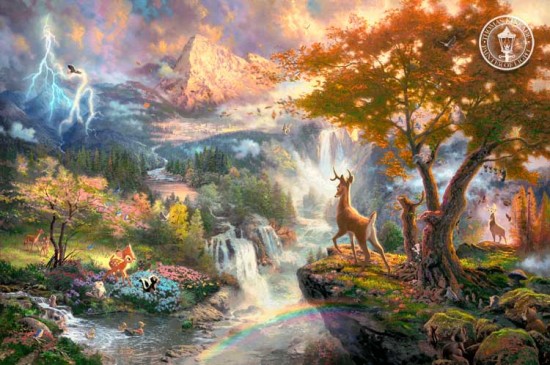 But perhaps the greatest distinction of all for Mr. Kinkade is that his painting$, despite being the kitschiest of the kitsch, are, I assume, probably the ONLY insanely kitschy items that Allee Willis does NOT wish to hang in her home.  I guess there is such a thing as "too kitschy" after all.    For more info on the ma$ter of the ma$$ market painting, here's a link below.  RIP, Thoma$ Kinkade.
http://gawker.com/5899949/lights-out-for-painter-of-light