Some years ago on the train to Amsterdam ,I looked out the widow and saw these wonderful buildings, situated in Rotterdam.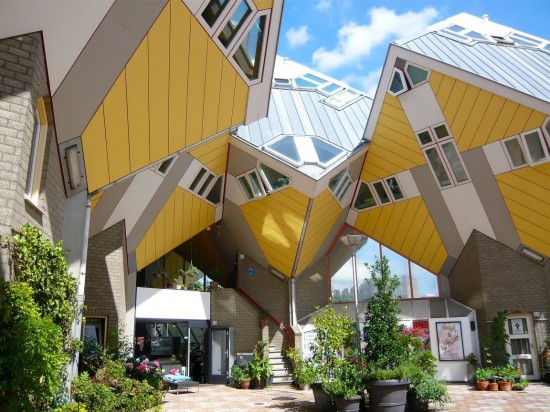 Designed by architect Piet Blom in1997.The walls and windows are angled at 54.7 degrees. The total area of the apartment is around 100 square meters, but around a quarter of the space is unusable because of the walls that are under the angled ceilings.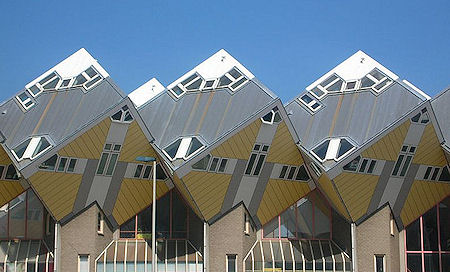 Here are some interior shots.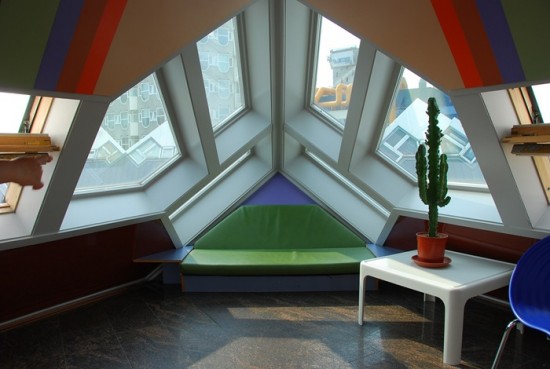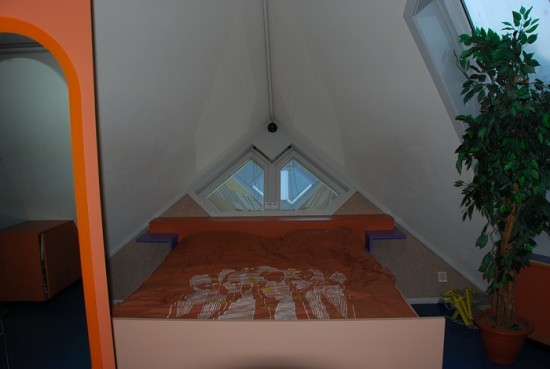 There are also some more cube houses in the town of Helmond also in The Netherlands.
His design represents a village within a city, where each house represents a tree, and all the houses together, a forest.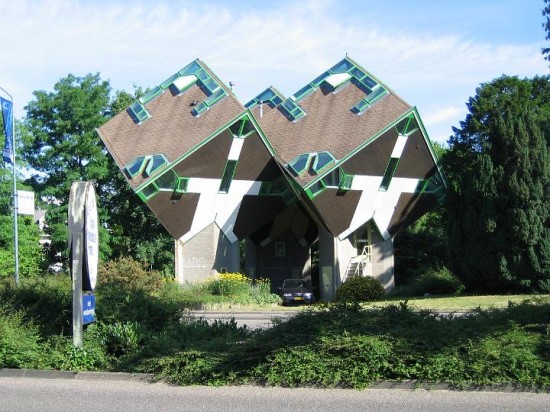 I have to say the thought of living in one makes me a little dizzy.